WAITING FOR EUROPEAN UNION'S 6M EUROS FACILITY FOR FILMAKERS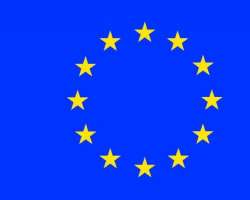 Film practitioners in member states of the African, Caribbean and the Pacific Group of States, including Nigeria, are to receive support for the restructuring and development of audio – visual and television industries in their countries.
According to the Head of Public Affairs, Nigerian Film Corporation, Brian Etuk, this is expected to be achieved through a new partnership support programme with the European Union.
The programme known as ACP – EU Support Programme for the ACP Audio – Visual Sector is designed to evolve sustainable strategies and frameworks for the implementation of ACP cultural and film developmental programmes, and information on how to apply is expected to be out in May.
"The programme, which will be financed by the 9th European Development Fund is a design concept between the ACP secretariat which is in Brussels, Belgium and the EU and as a developmental strategy. It will optimise member states capacity to create and distribute their own images and products, as well as enhance the promotion of ACP cultural diversity, cultural identity, and inter–cultural dialogue," Etuk explained.
The programme has a support base of 6.5 million Euros, an equivalent of 1.2 billion naira and has three types of aid, which will be allocated in the form of grants.
They include assistance for film production by ACP producers on cinema, short, medium and feature–length fiction, animated films and documentaries; television films, fiction, animated and documentary series and one–off documentaries. The sum of 3.8 million Euros has been earmarked for this category.
Assistance for distribution, development and promotion of ACP films and the creation of networks for ACP audio – visual professionalism fund for distribution, development and promotion is another and the sum of 1.7 million Euros has been set aside for this.
One million Euros has also been set aside for training and retraining to enhance professionalism of audio – visual sectors of ACP member States.