MTN SIGNS N2.6B LEAGUE SPONSORSHIP DEAL WITH NPL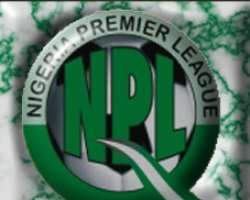 Telecommunications firm, MTN Nigeria, has been awarded the title rights to sponsor the Nigeria Premier League (NPL) for the next four years.
After two days of deliberations on the bidding proposals from two bidders, the bid committee of the Premier League on Thursday named MTN Nigeria its new title sponsor.
The two bidding firms were Globacom Nigeria Limited and Total Promotions Limited - representing the eventual winner of the bidding process, MTN.
NPL bid committee's chairman, Shehu Gusau, confirmed that the process arrived at picking MTN was solely based on transparency and fair play.
He also made it clear that MTN won the bid based on its superior sum of N2.6 billion in its bid proposal. 'Total Promotions, who are representing MTN, have won the title rights of the Nigeria Premier League (NPL) for the next four years. They will be committing N2.65 billion into the title sponsorship over the years,' Gusau, who is vice chairman of the top-flight firm in Nigeria, said.
However, it was learnt that the losing firm, Globacom, put in a bid with less than N1 billion compared to the N2.65 billion by winning firm. Globacom until Thursday had been the title sponsor of the NPL before it pulled out of the deal in December 2009, citing unfavourable circumstances.
The announcement of a new title sponsor ends several weeks of speculation on the identity of the sponsorship deal.