WHY I SING WITH MY QUEENS – JESSE KING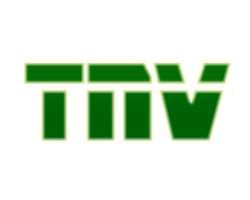 Long before releasing his hit album, highlife singer, Jesse King knew destiny would draw him to music. From his humble beginning at the choir of a local church pastored by his father, to his under-graduate days at Ondo State University where he packaged radio jingles for the state's radio station, it was clear he would become a singer.
The chubby musician who now heads his Update Digital Studio in Ikeja, Lagos said he has found succour in music. "I now focus on my music", he explained.
Me, my costumes and the queens
I use my traditional costumes to butress the concept of Jesse King and the Queens in the palace. The concept is akin to Yoruba royal setting where the king adorns his kingdom with many queens, elders (subjects) and children. There are such chiefs/subjects as Balogun, Bashorun, Bobagunwa. The role of Aworo (chief priest) is filled by my promoters who give me directions on my future performances and projects. People who come to watch me are the villagers whom I preside over.
But outside this role, I am Dayo-Oba Adedayo whose proper installation ceremony will take place soon. I can't perform without my costumes. It is like a king officiating without his regalia/emblems and staff of office. The kingmakers will be drawn from revered elders such as King Sunny Ade, Jimi Solanke, Admiral Dele Abiodun, among others.
It will be fun. This concept takes a cue from such settings as the African Shrine and Motherland both in Ikeja. Let me add that this is not a parallel kingdom, it is purely entertainment. Also, I hope that in the future, someone will take over from me just like the 007 James Bond concept. I thank God who has given me the wisdom for what I've been able to do. The scope Jesse King is more than just producing albums. I now focus on my music.
Singing for the opressed
In my album, I sing about everyday issues that confront people. For instance, Oniskolobo, is about a woman and her travails. People undergo stress on a daily basis, that is why I sang Mi o le wa ku, ma se faji ara mi…..(I can't kill myself, I will enjoy my life). The message is that in spite of any depression, there is still life. So, the palace I plan to set up is a place people can come regularly to relax.
Growing up
I hail from Yorubaland. I wouldn't want to restrict my place of birth to a geographical location. I spent my childhood in different parts of Lagos including Ajegunle, Oshodi and Badagry. I have been producing soundtrack and corporate jingles. I have worked for Ekiti and Ondo State Brodcasting corporations. I have been doing this for over 10 years now. I now have my own studio -Update Digital Studio - which also has a recording arm called True Talents Records.
The latter has produced a number of artistes.
My father is a clergyman and I grew up in the mission house of our church. I have been a chorister since childhood. I started my education at Okesuna Primary School, Victoria Island, formerly Asura Primary School. I moved to Boys' Academy, also on the Island. I later studied Economics Education at Ondo State University. While in the university, I always worked in the studios. I was in my second year when I produced my first jingle for Voice of Ekiti. I also organize shows regularly. Of course, breaking into the competitive Lagos industry was hard having succeeded in the South-West. This is because Lagos fans are critics, hence it took more than hard work to make a name in Lagos.
About my album, Buga
I worked on Buga for almost nine years. I worked on the demos repeatedly and I kept improving on it until I felt satisfied with what I had. Having my own studio was also a big plus for me because I could always have access to recordings. Moreso, I also play the keyboards well. I was able to co-produce all the tracks in my album except Jennifer which I single-handedly produced. Unfortu-nately, people have not got the Jesses King concept because we have not put in place the right structures.
What drives my music
I wish to re-awaken people to our culture. In one of my songs, Bebe (Beads), I sang about a traditional jewelry that signifies beauty and feminine virtue. I love our culture, money is not my focus. I don't even think language is my barrier. Awilo Logomba sings in his native language, yet he has made many fans across the globe. My music is being enjoyed in London, Dublin and America especially Maryland and Atlanta where I receive calls from almost daily. In fact, the language is what appeals to people over there, some of them ask us about the meanings and rhythms. My job was produced in Dublin and I was also there earlier this year to do a series of shows. At the moment, I am planning a world tour.
Current plans
We want to embark on more projects in Lagos to gain prominence. I agree that my music is more appreciated in South-Western States like Oyo, Ogun, Ondo, Osun and Ado-Ekiti. This particular project takes a cue from the African Shrine. People always gather every last Saturday of every month at my palace, currently sited at the Place, a club in Ikeja. It is always an evening outing with Jesse King and the Queens. We are already talking to corporate sponsors like Seamans Aromatic Schnapps to assist us. We intend to project our indigenous culture through music.
Inspirations
Everyday activities and mannerisms influence my music. For instance, if I board a commercial bus I always make observations. Sometimes, I even go to Amala joints to pick ideas, slangs and mannerisms.
How I relax
I usually relax with my Queens in my palace. I also watch cartoons like Tom and Jerry, for comic ideas. I like sitting quietly to observe people's behaviour a lot. Certain places in the society make me feel the pulse of the ordinary man. I move around a lot. I watch football too, I am an Arsenal fan and of course, I sing.