My little secret, my eviction from BBA5 -Jen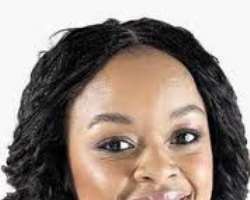 TWENTY THREE years old Jen (Jennifer), Big Brother All Stars representative from Mozambique, after she was evicted from the Big Brother house to the Barn last Saturday, moved to expose her little secret.
Jen, when asked to share some of her secrets before leaving the house muted, "It was when I fell in love with an older man whom my parents did not approve of . Out of stubbornness, I disappeared from our home for two weeks. But when I came to my senses, I returned home."
She was the ninth Housemate to be evicted from the Big Brother House to the Barn, and the first housemate in the history of BBA to leave the series voluntarily during the Big Brother Revolution last year.
Her eviction came after a relatively tough week for the Big Brother All Stars reality show which saw the disqualification and the subsequent eviction of Ugandan representative, Hannington from the show after his fight with Lerato.
Jen's exit which was watched live in Lagos, courtesy of M-Net, was punctuated with emotions. Her fellow Housemates, especially Namibian Meryle and dreadlock carrying Kaone could not hold back tears as they watched Jen evicted from the house to the barn.
A holder of Bachelor's Degree in International Politics, Jen earlier said she was in this year's BBA5 to finish what she started last year. And like the Biblical Apostle Paul, she has completed her mission in BBA and thus, has kept the faith. She smiled back to her country, Mozambique with the sum of $1000.