FG Revokes Sale Of NITEL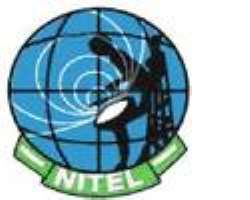 By Nneka Nwanganga , Abuja
Nigeria's federal government announced on Monday that it had revoked the sale of majority shares in the state-run telecommunications giant NITEL to Nigerian conglomerate Transcorp.
The decision by the National Council on Privatisation (NCP), chaired by Vice President Goodluck Jonathan, also approved the constitution of a Technical Board to manage the affairs of NITEL and its mobile telecommunications arm, MTEL, until a new core investor is engaged by the NCP.
The Council also put an immediate stop to further sale of any of NITEL's assets and the provision of adequate security to all NITEL/MTEL facilities to prevent any further asset-stripping.
Minister of State for Information and Communications, Alhaji Ikra Bilbis, who re ad the resolution of the NCP meeting to journalists here, said the revocation wa s arrived at after discussing "the outstanding issues in Transcorp's Management of NITEL/MTEL and examining the issues contained in the Shares Sales Purchase Agreement (SSPA)."
According to him, the decision was based on "serious breaches of the terms and conditions of the SSPA, particularly the exiting of British Telecommunications (BT) as the technical operator, which is condition precedent in the SSPA; Failure of Transcorp to inject the sum of 8.9 billion naira into NITEL within 100 days of its takeover to ad d ress the immediate liquidity problem facing NITEL and failure to pay interconnectivity debt totaling about 17 billion naira.
The inability of Transcorp to pay staff salaries in the past 11 months and its failure to maintain NITEL/MTEL as a going concern, resulting in complete loss of market share from 15 per cent to 0.03 percent, were also sited as part of the reasons for the revocation.
The sale of NITEL's majority shares to Transcorp, which was established with tac it support from former President Olusegun Obasanjo, was carried out under the country's privatisation programme, under which hundreds of public enterprises were handed over to core investors.
NITEL, which for decades enjoyed a monopoly in the country's telecommunications sector, has become a shadow of itself, squeezed out of reckoning by better managed private telephone operators and other telecommunications firms
|
Article source