Death Visits Iyanya Once Again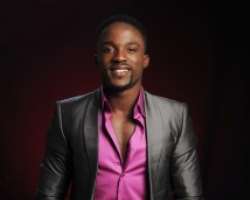 In just three years Project Fame 2008 winner, Iyanya, has suffered the loss of his father, his only sibling and now his mother; leaving him all alone in the cold.
While the memory of his only brother, who died earlier this year, still lingers in his heart, Iyanya Mbuk lost his 42-year-old mother on Thursday, August 5 at a Calabar hospital where she had been receiving treatment for the illness that would later claim her life.
'She has been falling sick off-and-on since my brother died', Iyanya, whose voice muffed repeatedly like someone who had sobbed all night, told us on the phone.
The 24-year-old singer lost his father in 2008 while he was still in the Project Fame Academy house and his elder brother, Onoyom Onoyom Mbuk, who was paraplegic, passed away tragically on Thursday March 25, after complaining of breathing problems.