Chico Ejiro opens Nollywood Plantation Bar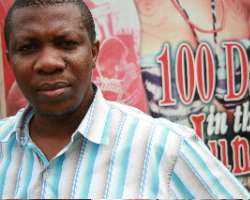 Prolific filmmaker, Chico Ejiro is poised to rock tinsel town with another laudable initiative soon.
The Delta State born movie mogul has concluded plans to officially open his one-stop Nollywood Plantation Bar, to exclusively cater for stars, celebrities, patrons and selected friends of the industry.
According to elated Ejiro, aside choice drinks and specially prepared African cuisines, there will also be big screens to help lovers of football and quality movies relax and network whenever they saunter in.
"We are ready to serve stars and celebs the best of drinks and African cuisines in a very relaxed and nature-friendly environment. Segun Arinze and Shan George will be the Chief bar men on the day of the opening, which is next week Saturday. On a daily basis, we are going to be having different stars as the Chief bar man or women, whose job is to specially serve our high-end guests, while I will be coordinating as the overall officer in charge," he disclosed.
Ejiro said his reason for setting up the bar was to help stars and celebrities relax in a place that they can call theirs, adding that Nollywood was long over due for a place like the new hang-out. The new joint is situated within the premises of Ejiro's Grand Touch Pictures office, in the heart of Surulere, Lagos.