Pogba Suffers Another Injury Relapse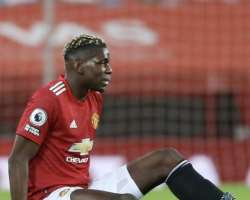 Juventus midfielder, Paul Pogba has suffered another setback after he sustained another injury.
Juventus coach Massimiliano Allegri revealed the development during his press conference on Wednesday.
Pogba was called up for the first time this season against Monza this past weekend and hasn't played a competitive game since April 2022.
He returned to Juventus on a free transfer from Manchester United last summer, signing a four-year deal.
Allegri said: "I will decide the line-up tomorrow. Aside from Bonucci the only other player not available is Pogba who had a flexor problem. Vlahovic will surely start, I have to decide on the others. The game could last 120 minutes, so substitutions will be important. I will decide the line-up after tomorrow's training. Many players have been dealing with long-term injuries. Chiesa was out for 10 months, and Pogba hasn't played since April. It takes a while to get back in shape. As happened with Chiesa who had to stop and start again."
"It takes time for Pogba, nobody can work miracles. His body must adapt. We must use him wisely and in the right moment when he will be fit. Juventus must have balance, which is something we lacked in the last few games. A new season has begun, we have another competition now and we'll think about Serie A on Monday, on the eve of the game with Salernitana. The match with Lazio will be difficult against a team that is doing great things."