BAILOUT FUND: BOI APPROVES N130BN FOR FIRMS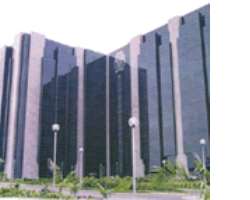 Indications emerged at the weekend that Bank of Industry (BoI) has approved about N130 billion from over 365 applications it received for the Central Bank of Nigeria (CBN's) N500 billion bailout fund to the real sector.
The figure was disclosed by the Managing Director and Chief Executive Officer of BoI, Ms Evelyn Oputu, in her presentation entitled: 'Issues and Challenges of Real Sector Financing' at the Lagos Chamber of Commerce and Industry (LCCI) Quarterly Business Luncheon held in Lagos.
Besides, she said arrangements for the disbursement of N200 billion for the refinancing/restructuring of bank's loans by BoI is now on course, adding that the guidelines for the balance of N300 billion earmarked for the Power and Aviation sectors will soon be released by the CBN.
Essentially, she said the overall objective of the work of the real sector is to bring about economic growth, as it relates to sustained economic growth which, she said, comes with the capacity of the real sector to diversify domestic production structure through generating new activities, strengthening economic linkages within the country and creating domestic technological capabilities.
Oputu was however quick to add that, the performance of the real sector in terms of production and growth rate has unfortunately been relatively low, adding that; financial crisis-credit squeeze, decaying infrastructure, underdeveloped agricultural system amongst others remained some of the issues plaguing the sector.
On real sector and competitiveness, the BOI boss explained that, there are linkages which remain crucial to systemic competitiveness which goes beyond the individual firm to become a feature of a sub sector with the attended benefits of economies of scale, agglomeration and specialization.
The BoI CEO maintained that, it is time for a paradigm shift to unchain the impediments to economic diversification and economic growth in the real sector, saying that, this will mean paying more attention to innovation, development of new activities, developing new market networks, new organizational practices or structures that will enhance competitiveness.
Oputu stressed further that opportunities exist with globalization, trade liberalization, off shore manufacturing by multinational corporations for trade and investments which, she said are typically for products of the exportable kind.
On challenges confronting the real sector, she argued that, there is a considerable disconnect between financial and real sectors of the economy in the aspect of shortage of long term funds, especially in the face of the global financial crisis, with the real sector in some economies risen above the their disadvantages.
'It is expected that Nigerian financial and real sectors should be able to grow above their disadvantages. And to achieve a meaningful development in the real sector, all the fundamental impediments must be resolved,' she said.