CLARION CHUKWURAH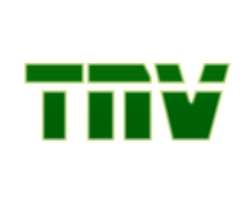 About Clarion
Clarion Chukwurah (Clara Nneka Oluwatoyin Chukwurah) was born on Sunday July 24th 1964 at the University Teaching Hospital (LUTH) Lagos to Mr. John & Mrs. Christiana Chukwurah of 14/16 Agard street off Commercial Avenue, Yaba – Lagos /Nigeria, a quiet bungalow with a large garden that grew their own food crops and flowers in the middle class suburbs of Lagos main land.
Her father a well known socialite popularly called J.C. was an accountant and the personnel manager of Nigerian Textiles Mill then known as SUNFLAG, Apapa, Lagos. Her mother was a building contractor and a trader in food provisions. She lived her child hood as an only daughter with four brothers.
She attended Moluka and Lady Lark nursery schools in Yaba, Lagos and All Saints primary school, Montgomery road, Yaba, Lagos. The loss of her father in 1975 when she was aged 11yrs moved her and her brothers to live with her paternal uncle in Aba, Abia State. She attended Queen of our Rosary College (Q.R.C.), Onitsha, Anambra State, Her hometown for her secondary school education. She was listed in the Daily Times as having passed her Common Entrance examination with the highest aggregate thus with the choice to attend a federal government college and she chose Q.R.C. She studied acting and speech at the Department of Dramatic Arts, University of Ife, Ile-Ife.
She did a three weeks refresher speech course in Leeds (North England) in1997sponsored by The West Yorkshire Playhouse, Leeds.
She began acting as a keenly interested teenager in Oct. 1979 having played Lady Macbeth in William Shakespeare's Macbeth and Mary Magdalene in Jesus Christ both school plays while at Q.R.C.
She became a semi-professional actor with the University of Ibadan Performing Company and also joined Tunji Oyelana's band "The Kenneries" as a back-up vocal. On Jul. 1st 1980, she left the UPC to further her professional training at the University of Ife on Oct. 1st 1981. She became a professional actor in 1984 with Lola Fani - Kayode's soap opera "Mirror In the Sun", she has in the twenty six year span of her career attended several theatre workshops, theatre business seminars, Script conferences and refresher courses. A deeply talented actor, she acquired skill with training and experience to emerge as one of the best at character and method acting in Africa. A continuous student of history and literature; she is a voracious fan of writers such as Robert Ludlum, Leon Uris and John Grisham. She got her foundational inspiration at age six from Michael Jackson and at eight years old from King Sunday Aladeniyi aka Sunny Ade. Her most interesting past times are long country side drives, sailing, fooling around with her family, reading historical or covert books, watching historical films and listening to R&Bs, Orlando Owoh's and King Sunny Ade's oldies.
She lost her mother and only daughter in 1996, she presently lives with her husband Mr Olufemi O. Oduneye (a pharmacy graduate of Szeged University, Hungary) her first son Clarence Peters (a graduate of City Varsity Multimedia Film School, Cape Town South Africa) and two younger sons (Robert and Brian) in her Lagos home. She loves Al Pacino and Halle Berry. She loves the company of her brothers, nephews and younger people. She believes in discipline, loyalty and hard work.
Television History
Playhouse drama produced by Jumoka Payne – Oct. 1979 (featured as an extra in a crowd scene N.T.V. Ibadan.
"Bello's Way" family series with Wale Ogunyemi and Flora Okodua – Jan. to Jun. 1980 (featured as a daughter Bisi N.T.V. Ibadan)
Ijaiye Kurunmi's "WARS" & Epic TV Movies 1981 (Executive Producer Yemi Farounmbi)
"Eloped" and "Boomerang" Playhouse drama - 1981 (with Sam Efe Loco N.T.A. Ibadan)
"Koko Close" N.T.A. Ibadan series with Olumide Bakare – 1981 (Featured as Alhaja)
"Just a passing phase" by Tada Ogidan – 1983 (with Sam Efe Loco)
Lola Fani Kayode's "Mirror In The Sun" – 1984 to Jan. 2nd 1986 (N.T.A. Network soap opera)
Jimi Odunmosu's Television Movie "Fiery Force" – 1986 (With Gbenga Richards)
NTA 2 Channel 5 TV Movie "The Ombos" – 1987 (With Toun Oni & Ashley Nwosu, Directed by Clement Diei)
Zeb Ejiro's N.T.A. network soap opera "Ripples" – 1989 to 1990 (with Barbara Soky)
Zeb Ejiro's N.T.A. network soap opera "Broad Street" – 1999 (with Edit Jayne Azu)
Zeb Ejiro's N.T.A. network soap opera "Sweet & Sour" – 2000 (with Alex Osifo Omiagbo)

Celluloid Films
Dr Ola Balogun's "Money Power" - 1982 (with Sir Shina Peters)
Professor Wole Shoyinka's Nigerian National Film Archives Film "Twisted" – 1982 (Featured as Madame)
PS: Clarion Chukwurah is listed in the Nigerian Film Corporation's "History of Film Making in Nigerian" for her contribution to the Nigerian film industry as the first Nigerian actress to win the prestigious Continental Fespa Co Best Actress Award for her role in "Money Power" shot when she was 17 years old in 1982.
Stage Acts History
1. With Adimula Yoruba traveling Theatre Oct. to Dec. 1979, touring secondary schools through Oyo State as a trainee actor.
2. With Professor Bode Sowande's "Odu Themes" as a replacement minor player in October 1979 and a major player in the lead role of "Jolomitutu", in the published play "Farewell To Babylon" Dec 1979 to Jan 1980
3. Pioneer Staff/Semi-Professional Actor with resident University of Ibadan Performing Company Dr Bayo Oduneye as artistic director – July 1st 1980 to Sept. 31st 1981.
a. Played lead character "Tayo Ajao" with Sam Loco Efe, Jumoke Fashola, Toun Oni and Kunle Famoriyo in Wale Ogunyemi's "The Divorce" at the National Arts Theatre – Aug. to Sept. 1980. Uni-Ibadan Theater, Trenchard Hall Ibadan and The Oduduwa Hall Uni-Ife
b. Played "Sikira" in "Our Husband Has Gone Mad Again" Nov. – Dec. 1980 at Oduduwa Hall Ife, Trechard Hall Ibadan, Univerity Of Ilorin Kwara State and Ibadan Polytechnic.
c. Played the Heroine with Yomi Layinka in Obi Egbuna's Romantic Political Satire "The Wind Of Change" – Feb. 1981 at Uni-Ibadan theatre and Ibadan Polytechnic.
d. Played with Yomi Layinka, Jumoke Fashola, Toun Oni and Joke Muyiwa in Professor Femi Osofisan's political satire "A Restless Run Of Locusts" – April to June 1981 in the heroine role with Jumoke Fashola as a double cast.
e. Played as Moji in the premiere production at the National Arts Theatre and the Uni-Ife Amphi Theatre in Professor Wole Shoyinka's "Camwood on the leaves" directed by Kongi with Jimi Solanke and Late Iyabo Jankande – Feb. 7th to 14th and Mar. 1982 whilst a student of acting and speech at the Dramatic Arts Department, University Of Ife. Performed in several departmental plays from 1981 to 1983
f. Played "King Omajuwa the 9th" in the premiere production of Fred Agbeyegbe's "The King Must Dance Naked" directed by Jide Ogungbade at The National Arts Theatre – Aug. 23rd to 30th 1983, giving a widely acclaimed performance after two months of intensive rehearsals, daily breaking her voice against the ocean waves at 5am to achieve the husky voice of a 30 yr old man when she was yet to be nineteen. Got criticized by Dr Ola Balogun as being too young for the role and stripped to her underwear. Jab Adu praised her energy and the power of her voice.
g. Played "Madam" in Professor Femi Osofisan's political play "Mid night Hotel" in an Ayo Oluwasanmi production, early in 1985 at The National Arts Theatre in a three day performance with Ayo Mogaji.
h. Played three males and one female role simultaneously in the collective artistes production of Biyi Bandele's British adaptation of Chinua Achebe's "Things fall apart" at the London International Festival of Theater (LIFT) directed by Chuck Nike, performed at the West Yorkshire Playhouse Leeds and the Royal Court Theatre London's West End – Apr. to Jun. 1997.
Played "Yemoja" at the highest point of her stage career in Dr Ahmed Yerima's mythical African goddess based play "Yemoja", performed at The National Arts Theater – Oct. 1 2001, On a twelve states tour of Mexico for the Cervantino International Festival of Theater – 2001 and at The Republique Du Benin – 2002 (A National Troupe Production) which won gold for Nigeria.
Music History
Began her musical career on N.T.V. Ibadan as a solo act on variety shows – Feb. 1980 and from Sept. 1980 to Sept. 1981 she performed with Tunji Oyetana's band in Ibadan.
Her 1984 demo was produced by Lemmy Jackson at the then Bisola Ologunde (Lagbaja) engineered African Sings Studio and from 1984 to 1986 she ran opening acts at the Lord's Club Maryland, Lagos for Onyeka Onwenu and Liberian singer Miatta Farnbulleh.
She had another demo produced by Nkono Telles in 1986. Her Clarion Musical Tour and Fan Club launch took off at the ACE Nite Club, Allen Avenue Ikeja, Lagos on Jul.5th 1986 in a sold out show with sales of Clarion Posters, T-Shirts and Face Caps.
Clarion opened her own Executive restaurant & saloon bar "Connexions" at the Wemabod Estate, Ikeja Lagos on Sept. 30th 1987 & was attended by the cream of showbiz and government dignitaries. It was on NTA news the same night. In Connexions, Clarion performed with a resident band from Oct. 1987 till the summer of 1988.
She worked on her music for Sony Music with Jide Omidiran from 1989 to 1990. She performed regularly at the Nite Shift Club Ikeja and The Boat Club Apapa Lagos from 1990 t 1994 when she left music.
African Dance & Drama Ensemble (ADDE) – An N.G.O.
Clarion Chukwurah began the ADDE in 1998 as a youth motivational project with her own funds. The ADDE took on the Reversing Generation X project of Nigerian students with Demola Soile-Balagun, an Ogun State University Law under-graduate as the president early in 1999. Most of the members of the Redeemed Christian Church of God teens church became members of the project in 1999.
The ADDE/RGX organized educational seminars and cultural shows on student rights and state of education in Nigeria in 1999. ADDE organized rallies against youth prostitution in Nigerian Universities in year 2000 and produced documentaries on causes of HIV/Aids among Nigerian youth and parent/child relationship in 2001.
EXXON/MOBIL supported the production of the documentary on the causes of HIV/Aids among Nigerian youths by ADDE in 2001.
In 2002 ADDE produced a documentary on youth contribution to food production in rural Lagos state towns of Ikorodu, Epe and Akodo. ADDE is presently seeking for funds to continue her youth motivational projects from Philanthropists and corporate bodies.

Filmography
Money Power - 1982
Birthmark - 1994
True Confession - 1995
Never Again - 1996
Glamour Girls II - 1996
Lagidigba - 2000
Oduduwa I & II - 2000
Gold Diggers - 2000
My Own Blood - 2000
Ige Adubi - 2001
Iya Simbi - 2002
Gbogbo Irawo - 2002
Valentino - 2002
Emergency Wedding - 2002
True Love - 2002
Ogidan I & II - 2002
Fast Cash I & II - 2002
Hot Love I & II - 2003
Abuja Connection I & II - 2003
Midnight Love - 2003
The Only Son - 2003
Oh My Son - 2003
Outsider - 2003
Selfish Desire I & II - 2003
Abandoned Son - 2003
Clean Up - 2003
Price of Love - 2003
My Faithful Friend - 2003
Abela Pupa - 2003
Egg of Life I & II - 2003
Abuja Connection III - 2004
Cry Like Rivers - 2004
Valentino II - 2004
Her Majesty - 2004
Deep Love - 2004
Power Tussle I & II - 2004
Danger Signal I & II - 2004
Sister's Enemy I & II - 2004
The Sadist - 2004
Celebration of Death I & II - 2005
Esquires I & II - 2005
Day of Bondage I & II - 2005
Nothing for Nothing I, II & III - 2005
Greatest Weapon I & II - 2005
In the Closet I & II - 2005
World of Riches I & II - 2005
Women in Politics I, II & III - 2005
Plus over 30 unlisted movies…

Awards Obtained
2005 – Distinguished Alumnus Award (Given by Ife Theatre Legacy of the Obafemi Awolowo University, Ile-Ife)
2003 – AFROHOLLYWOOD AWARDS (In recognition for outstanding contribution to African films, arts and culture in the United Kingdom)
2003 – REEL AWARDS (For the Best Actress in Yoruba)
2002 – STUDENT UNION AWARDS (For Best English Actress, Obafemi Awolowo University, Ile-Ife)
2001 – THEMA AWARDS (For the Best Supporting Yoruba Actor)
2001 – Staring as the main character in Yemoja (played the part of Yemoja herself), the National Troupe of Nigeria won gold at the Cervantino International Festival of Theatre
1984 – FESPACO (Won Best Actress in African films produced from 1974 to 1984, for her role in "Money Power" an Ola Balogun film