Why Premier League Season May Be Cancelled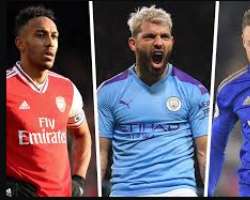 The English Premier League 2019/20 season could be cancelled due to disagreements of some clubs over the adoption of neutral ground for the remaining EPL matches to be played
It is understood that Premier League clubs have been told the only way to complete the season is for the remaining 92 matches to be played at neutral venues as part of plans outlined in Project Restart.
However, League Managers Association chief executive Richard Bevan has warned that the Premier League season could be cancelled if clubs do not agree to playing at neutral grounds.
Bevan told BBC Radio "The Government, if they haven't already, will be making it clear that home matches with densely populated stadia really puts into question whether social distancing rules can be adhered to and without doubt that will be on the voting next Monday with the clubs."
Bevan's comments came as Aston Villa joined Brighton in publicly opposing the idea of completing the Premier League season at neutral venues.
Villa chief executive Christian Purslow warned clubs would not support measures that has increased the risk of the "£200million catastrophe" that is relegation .
"Personally I'm against it, We're a club that prides itself on home form. Two-thirds of our wins this season have come at home."
"We've got six home games left to play and I think any Villa fan would agree that giving up that advantage is a massive decision for somebody running Aston Villa and I certainly wouldn't agree to that unless those circumstances are right." Purslow said.