Premier League Executive Considers Shorter Halves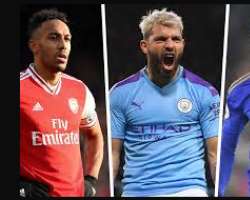 Professional Footballers' Association (PFA) chief executive, Gordon Taylor has hinted at the possibility that halves may be shorter than 45 minutes as talks over the resumption of the premier league continues.
Recall that the Premier League has been on suspension since March 13 due to the global pandemic, Covid19. However, the English football administrators are optimistic about the return of the English top flight league.
At the meeting held by the English top-flight clubs last Friday, it was stated that the well-being and welfare of every stakeholder is key and that the PFA, LMA, players and managers are also parts of the process, thus will be consulted on major decisions.
Gordon Taylor while speaking to BBC Radio said "They're not stupid, they will put safety first"
"There is a protocol being put together that is going to be presented, involving all medical experts and Government medical experts."
The PFA chief further added "We'll have to wait and see. I'm talking about a protocol that's coming out. I'm talking about the future.
"We don't know the future. What we do know is what propositions have been put, what ideas have been put, the possibility of having more substitutes, games possibly not being the full 45 minutes each way.
The next Premier League shareholders' meeting will be held next Monday, rather than Friday as initially envisaged, following Prime Minister Boris Johnson's decision to address the nation on Sunday over how the UK will exit lockdown.