COVID-19: Olopade To Set Up Medical Hero's Foundation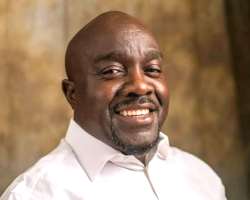 Former Sports Commissioner in Ogun state Hon. Bukola Olopade has expressed his interest in starting a Medical Hero's Foundation in a bid to support the welfare of medical workers for the effort they are showing in other to ensure that patients infected with coronavirus are properly treated.
Recall that Olopade was confirmed positive for the virus 3-weeks ago after returning from the United Kingdom but was discharged last Wednesday night after his second test.
The Ex-commisioner confirmed on a sports program on Jordan105.5 Fm in Lagos that he has now tested negative of the virus.
"My approach to Health Care Workers from the Doctors, Nurses to the domestic staff are totally different and this is why am starting a Foundation immediately called MED HERO'S and am going to take it very far to my rich friends to my media friends, start raising enough money to start helping Health Care Workers so that they should know that they are also loved and care for not only them caring for us." he said.
The Lagos City Marathon coordinator who was Ogun State's Sports Commissioner during the Otunba Gbenga Daniel tenure also shared his experience at the isolation center.
"Two things were on my mind, the first was to let the people I have been in contact with, that was a whole lot of people because I attended a party and I thought I have to be responsible to let people know that I have been diagnosed with Covid-19 so that people can be responsible, to either isolate themselves or also go for check up.
"To God be the glory everybody that I know have all come back negative including my family, my management team generally.
"It was a thing of two sides because my very first two days there left me in a very sober mood, it was challenging because I was finding my self in a space with a lot of people sharing toilet and bath rooms and I was feeling tired and lethargic from obvious cough and headache.
"But by the third day I adapted to the environment and adopted everything there and I started making new friends like you saw in the video that went viral when I was giving out energy and immune boosting fruit juice, so from there it was just matter of me giving myself out for treatment so that those ridiculous virus will leave my body so I can go back to the society and be myself again.
"It was just a mixed feeling but then again it was a thing of joy to be around wonderful medical staff, health Care givers who risk their life to make sure we all looked after properly."