DOING BUSINESS WITH MALI CAN EARN NIGERIA $400M PER ANNUM – AWUNOR, CHAMBERS BOSS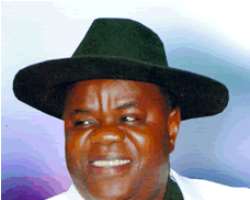 Awunor
President of the Nigeria-Mali Chambers of Commerce, Industry, Mines and Tourism, Chief Michael Awunor, has advised Nigerian businessmen to look inwards and into the ECOWAS sub-region for business opportunities. Speaking with Saturday Sun in Abuja, he said that although Mali is a land-locked country, it is a honey pot waiting to be harnessed.
Awunor insisted that Malian market had the potential of generating more than $400million in foreign exchange for Nigeria per annum.
How did the idea of the Nigeria-Mali Chambers of Commerce come about?
In initiating the Chamber, I was motivated by the interest to serve the nation. And serving the country is not all about being appointed a minister, a director or becoming a governor. All these people, with due respect, are serving the nation. One can also serve the nation without being any of these. I have an extensive knowledge of business along the West African sub-region and in my own way, I decided that I would do what I can to actually make sure that Nigeria focuses on the sub regional market. That was the motivation.
What was the initial response from both countries to the idea?
The response was quite interesting from the Malian side because all along the Malians have looked forward to Nigeria on several issues, especially on product exchange and commerce. As I have been saying and I will continue to say it, business between the two countries is flourishing in the informal sector. Malians come to Nigeria with their trucks, minimum of seven trailers in a week and they go to either Kano or Lagos to buy made-in-Nigeria goods ranging from plastics and even pharmaceutical products. But the agents again are Malians living in Nigeria. So, from the Malian side it has been very interesting.
From the Nigerian side, if you mention Mali, the question you get is what can we get from Mali? People will ask, is it not that desert region or is there anything there? But we have been working hard to let Nigerians know that it is not only where there are many things that you go. Rather, it is where there is nothing, where you have something to give that you go. The universal principle of wealth is in giving. If you have nothing to give, don't expect to receive any thing either. So, we have a lot to give to Mali and we have a lot to receive from Mali.
In terms of receiving, what has Mali got to offer?
The average Nigerian businessman is looking for where he can import containers, where to buy different types of goods. That is not what you are going to get from Mali. What you will get from Mali is the opportunity to develop our small-scale industries. If Nigerian made products are thriving in Mali the factories producing these goods will be expanded, because there is a market now. And what will be the outcome? Many other people would want to go into the production of one thing or another, knowing that there is another market not relying entirely on Nigerian market. By extension, many more people will go into production; companies will spring up and when that happens, business will boom. When the existing companies that are manufacturing for the Nigerian market discover that they have also another market, they do more because they want to maintain these two markets. This leads to an increase in production, expansion and employment opportunities.
That is on the one side. On the other side, Mali is an ECOWAS country enjoying all the ECOWAS legislations as we do in Nigeria. You can live and establish in Mali. Nigerians have been running to Ghana simply because the infrastructure there are good and crime rate is low. You can as well establish in Mali. You have steady power supply in Mali; water supply is steady in Mali; labour is cheaper; crime rate is at the barest minimum. So, under the ECOWAS treaty, Nigerians have the right to live establish, move around within the ECOWAS region. So establishing in Mali is almost the same thing as establishing in Nigeria.
You talked about informal trade. Do these Malians and their agents buy from distributors or direct from manufacturers?
They buy from the open market. That's why its very informal. A few of these companies are aware but because they sell their products through the distributorship system, they compel these agent to buy from distributor A or B without asking themselves how to go beyond this buying and selling to make it an export thing and by so doing enjoy all the benefits that accrue to exporters.
Is your Chamber playing any role in efforts to formalise this trade?
I'm sure you're aware of the Nigerian Export Promotion Council (NEPC). They are the agency of government charged with the responsibility of promoting non-oil exports. They have been doing a whole lot of work in sensitisation. But for some time now, they have been building partnerships with bilateral chambers of commerce that are on ground. We have a working relationship with the NEPC. We have just done the first sensitisation programme and the response was overwhelming. From the questions asked at the technical sessions, one can imagine the level of ignorance. With the new spirit in the country, the new level collaboration between the public and private sector, we are going to get there very shortly.
Assuming you get there sooner than you think, do you have the capacity to satisfy demands?
Capacity is in the hands of the manufacturers. Since products are bought by Malians in large quantity, in the Nigerian open market, by the time the formalisation process is achieved, we will build Nigerian warehouse in Mali. The idea is to actually assist the two parties formalise trade. There are a lot of processes in the export trade and the average Malian trader has no time to put money in the bank and begin to wait for letter of credit and other such documentation. So, we have seen all these problems and we have come together to take the responsibility of export documentation process, even bring the product to the doorsteps of the buyers and assist the producers in the distribution. What they will be after will be getting the regular flow of their proceeds. Once that is in place, there is capacity for expansion. Of course, trust Nigerians we have all what it takes to increase production.
Are you limiting this to Mali alone? I am assuming there are similar chambers . Are you synergising with them?
There are similar Chambers; one or two. But we don't want to think about that. What we are concerned is to do what we are doing now successfully, so that other players can come in. We have relationship with Burkina Faso. We have relationship with Guinea. We want other players to come in, do what we are doing with other countries.
Is there cooperation between you and these chambers you mentioned?
Yes, there are few chambers on ground. And all chambers, whether bilateral or multilateral or even unilateral, like city chambers, Lagos Chambers of Commerce, for instance, we go into collaboration. But with respect to West African sub-region, work is quite in progress to bring all these chambers together to make sure we achieve a common purpose.
The perception is that ECOWAS nations prefer this informal trade. Have you noticed this attitude on their part?
Yes, they prefer the informal trade because of their level of knowledge or lack of it. But the issue is, we have seen all these things; we have done a great amount of work studying the system and we have come to the conclusion that the tendency is there for them to prefer the informal trade because they just come, the products are already in the market; they are not waiting for any body. You just buy and odd you go. They do the normal clearing at the border post under the ECOWAS clearing process. But we , the Nigeria-Mali Chamber and the NEPC with other relevant agencies and chambers all over, are putting together a system where we take the responsibility of documentation, like in the case of export warehousing. We do this because the preference is as a result of the bureaucratic tardiness. Once we do this and we assure the manufacturers of the inflow of their proceeds the rest is easy.
What is the economic potential of doing business with and in Mali?
We are talking of a market that has not been exploited. If it is properly harnessed, it is very huge. This is a market that can rake more than $400million per annum. It is not a joke.