Chelsea: Antonio Conte faces unique set of factors for squad rotation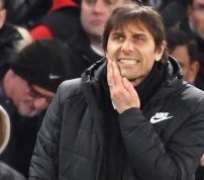 Chelsea have little need to rotate players with only seven Premier League fixtures and at most two FA Cup games remaining. With several players returning from injury, Antonio Conte will have to decide how much he wants to integrate them into the lineup, if at all.
Four Chelsea players are in the window for being sufficiently recovered to play on Sunday. At one end is Thibaut Courtois, who seems highly likely to start against West Ham after training with the team this week. Despite the gap in quality between Tottenham and West Ham, Antonio Conte may prefer to play Courtois with several pounds of strapping on his legs than risk another fixture with Willy Caballero.
Pedro and Davide Zappacosta will probably be match-ready as well . Antonio Conte seems unwilling to drop Eden Hazard from the starting lineup, despite his form, and would not want to drop Willian, given his form (despite his showing against Tottenham). This leaves Pedro as a likely substitute against West Ham,
The fourth player who could return to the teamsheet on Sunday is Ross Barkley. He played with the U23 team over the weekend and managed to not reinjure himself. Conte will neither trust nor risk him with more than a short run-out, but even that will be a welcome moment for Barkley and the fans.
Antonio Conte has an unusual assortment of factors to weigh when crafting his final eight (hopefully nine) lineups. He does not need to find opportunities to rest his best XI for Champions League midweek. Nor does he need to play his best XI every weekend to ensure Chelsea win their remaining games in hopes of catching Tottenham in the act of bottling another season. He just needs to hold Arsenal at bay.
Conte will clearly want to win every game as convincingly as possible. But he may also want to take the opportunity to blood new players and start shaping next year's lineup. In addition to Davide Zappacosta, Chelsea have not seen enough of Emerson Palmieri on the opposite flank. Conte may also want to expand first-team experience for youth players like Callum Hudson-Odoi and Dujon Sterling.
Then again, if Conte expects to be elsewhere next season – either by the club's decision or his own – he may not care too much about the Blues of the future. If he knows he will not have the chance to continue developing Hudson-Odoi and the rest, he may choose just to win the "easy" way with his experienced players.
But those experienced players may come to him with a request of their own. With nothing to play for at their club, some Blues may have already shifted their attention to their countries. Players who know they have a ticket to Russia may not want to risk an injury playing an essentially meaningless game against West Ham, Swansea City or Huddersfield.
Conte will understand the players' and the national teams' perspectives on this. But he will not sacrifice a win out of a caution that will benefit someone else. He will need to manage these situations very closely within the locker room. Any tension between himself and a player will escalate quickly if the player thinks Conte is jeopardizing his World Cup prospects. The same will happen if Conte believes the player is mailing it in while dreaming of Russia.
Other players, though, will walk through fire to play for Chelsea in this run-in because they have not secured a place in their national teams. Gary Cahill, for example, needs to play as much as possible to prove himself to Gareth Southgate. If he spends too much time on the bench over the next month, he may spend the summer at home.
This sequence of decisions is one more reason why the club do everyone a disservice by allowing ambiguity to grow and confidence in each other to wane. Antonio Conte's future is not the only one hanging on his employment next season. The club are interfering with the players' development by confounding Conte's decision-making for lineups that have an effect beyond the next matchweek.