Looters: PDP dismisses FG's list, describes it as 'hollow and laughable'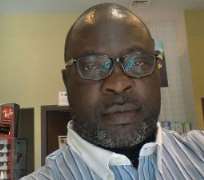 The Peoples Democratic Party has reacted to the list of alleged 'looters' released by the Federal Government.
PDP National Publicity Secretary, Mr. Kola Ologbondiyan, in a statement in Abuja on Friday, described the list as hollow and laughable.
According to the statement,  the list was an extension of the Federal Government's media trial and challenged it to come up with names of its members against whom the federal government had secured convictions.
The party said that the list put forward by the Federal Government as purported looters amounted to "a cheap blackmail as none of those listed had been indicted or convicted by any court of competent jurisdiction or any panel of enquiry in our country."
The list issued by the Minister of Information, Alhaji Lai Mohammed, only goes to show that the All Progressives Congress and the Presidency have no prove of corruption against the PDP, Ologbondiyan said.
He said the government in its frenzy and desperation even included names of individuals who were not standing trial or under investigation for any act of corruption, as well as those who were not even PDP members.
He said, "The Buhari-led Federal Government has manifested its frenzy by going after matters that are in court and in which none of the persons have been convicted, thus betraying their wickedness and desperation to mislead the public, the court and divert attention from the heavy looting involving their members.
"We are not in doubt that the individuals he has mentioned will take their legitimate stride and pursue appropriate action in the court."