Gossip: Chelsea linked with Sergio Aguero as the Blues brace themselves for Eden Hazard offers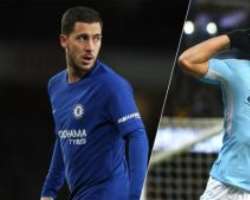 The problem with selling players for lots of money in modern football is that modern football clubs often have so much money that an extra £100m isn't going to touch the sides of their gargantuan wealth – it's just more cash to sling onto the pile. That's why it will never make any sense for a club like Chelsea to sell Eden Hazard, no matter how much dosh they are offered for him.
But what about if they swap him?
Today's papers present a couple of potentially interesting part-exchange deals for the Blues that could make losing their stay player slightly less horrible.
The Daily Star Sunday – which remains Britain's stupidest newspaper name – says Chelsea will respond to Manchester City's interest in Hazard by demanding Sergio Aguero in return.
City have been linked with a £150m move for the Belgian playmaker, but Roman Abramovich would reportedly only sanction that transfer if Aguero was part of the deal.
The Argentine striker is apparently "highly regarded at Stamford Bridge". Is there anywhere he isn't highly regarded?
Unfortunately, City will not allow Aguero to move to Chelsea and therefore Abramovich would not sell them Hazard, so it "looks like mission impossible". In other words this story was all a big waste of time – sorry.