Uduaghan flags off Free Healthcare for Children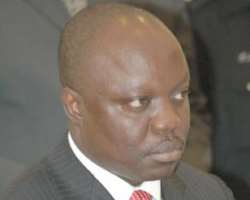 Emmanuel Uduaghan
Governor Emmanuel Udaughan of Delta State on Thursday flagged off free health care programme for children under the age of five in the state.
Uduaghan, who inaugurated the initiative at Sapele General Hospital to commemorate the Children Day celebration, urged health givers not to abuse the programme, invoking the wrath of God on workers that would sabotage it. 
The governor said the children have a right to health care as, according to him, many children died because their parents could not foot their medical bills.
He advised parents to be responsible and show some care to the children, and that they should take advantage of the programme to ensure that their children are taken to the hospital when ill, and not to quacks.
"We dedicate May 27 to children under five. They have the right to health care and money should not prevent them from being taken care of. As a practising medical doctor, I know many children died because their parents could not pay their bill; they go and patronise quacks. Delta State government has decided that even if we don't do any other things, we must take care of them from the day they are conceived to when they are 5 years.
"I appeal to health workers that this programme should not be sabotaged. If you sabotage the programme, I might not see you, but God will see you and your reward will be devastating. The programme is not only for out-patients, it also includes those on admission, surgery and the state is taken that responsibility."
Health Commissioner, Dr. Joseph Otumara, described children as the bedrock upon which the future of the state and indeed the country depends, as such it is "incumbent upon us to endeavour to keep them in the best possible condition of health in order to guarantee a very healthy and rewarding future for us all''.