UNIPORT HONOURS UWAIS, OKONJO-IWEALA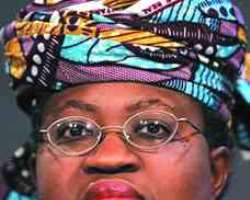 Renowned jurist and former Chief Justice of the Federation, Justice Mohammed Uwais is one of the five eminent Nigerians to be conferred with Honorary Doctorate Degrees by the University of Port Harcourt at this year's convocation of the institution.
Also on the list were the Managing Director of World Bank, Dr. Ngozi Okonjo-Iweala and former governor of Cross River State, Mr. Donald Duke.
The Vice Chancellor of the university, Professor Don Baridam, announced the names at a press briefing to herald the 26th convocation of the university scheduled for Friday, May 7 and Saturday, May 8.
The Acting President, Dr. Goodluck Jonathan, is expected to be at the ceremony in which a total of 5,918 graduates would receive certificates, post-graduate diploma, first degrees and higher degrees.
Professor Baidam gave the names of the two other recipients as Professor Sylvanus S. J. Cookey, who was the second vice chancellor of the university and Prof. Aniezonwu Okoro, a renowned professor of medicine.
Giving details of the graduating students, he said 1,416 would receive certificates while 3,356 and 449 students would receive their first degrees and post-graduate diploma respectively.
Also, 634 students are to receive masters degrees while 67 would receive doctorate degrees.
Out of the 3,356 first degree graduates, eight obtained First Class Honours, 422 got the Second Class Honours (Upper Division), 1669 made the Second Class (Lower Division) while 1098 and 64 made Third Class and Pass respectively.
Miss Arit Okon Eminue from the Department of Foreign Languages and Literatures emerged as the best graduating student. On his achievements, as the sixth vice chancellor of the university, Prof. Baridam listed the construction of several projects, which include an ultra-modern Senate building, the Centre of Excellence in Gas Engineering, new Faculty of Social Science and the Faculty of Agriculture blocks, Department of Hospitality and Tourism Management and the UNIPORT Water Bottling Company, among others.
Also on his achievements list are the university's radio station, Radio UNIPORT which can be received on 88.5 frequency and the ongoing construction of UNIPORT television to beef up its Mass Communications programme.
Prof. Baridam, whose five-year tenure ends in July, this year, was confident that his successor would inherit, 'a fast-growing institution with an impressive infrastructural and academic profile' because the necessary foundation had been laid by his regime.
The vice chancellor also called for the entrenchment of good value system if the nation is to enjoy good political leadership. Tracing the dearth of good moral conduct among Nigerians to homes, the vice chancellor harped on the need to re-jig the people's value system.