USAID Expends $240 Million On IDPs In North-East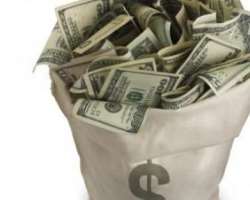 The country Director of the United State Agency for International Development (USAID), Micheal Harvey has said that they his Agency has spent $240 million on health, education and sanitation on Internally Displaced Persons (IDPs) across the North-east.
The Country Director who disclosed this to newsmen in Maiduguri while inspecting facilities at the Bakasi camp Maiduguri said they were in Maiduguri asses the conditions of the IDPs and see ways of futher assistance.
He said USAID is working with other international Non Governmental Organizations (NGOs) to assist the IDPs, especially in the areas of education, health and Sanitation and the provision of electronic cash vouchers for the IDPs to buy enough food and medicine.
"We are going to provide text books and other instructional materials and trained teachers, as there are formal schools in most of the camps. We are also working very hard to see that children who were thrown out of school because of insurgency are not roaming the streets without going to school," he stated.
Mr. Harvey prayed for the speedy restoration of peace to the North-east region, so that the IDPs will go back to their various communities and pick up pieces of their lives.
While interacting with the IDPs an Arabic teacher and a community leader from Gwoza, Mallam Yau Buba lamented over how their children are roaming the streets without going to school, resulting into indiscipline, while Hassan Dauda another IDP complained about the clinic at the camp having shortage of drugs and sometimes drugs are prescribed to them but they have no money to buy.
Reacting over the complains, Mr. Harvey said, "these are the types of complaints I want to hear and we will look into them to ensure that they are tackled accordingly".