Real Madrid book place in Champion's League q-finals after 2-0 win over As Roma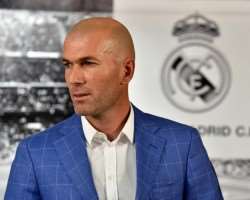 Real Madrid earned a place in the quarterfinals of the Champions League after a 2-0 win over AS Roma on Tuesday night. Despite qualifying for the next round, this home victory, added to their 2-0 success in Rome three weeks ago, tells a slightly misleading story.
In both matches, Roma enjoyed sufficient chances to challenge Real Madrid's ticket to the final eight, but eventually the Madridistas' superior accuracy in front of goal prevailed.
Coach Zinedine Zidane will be happy with the result and the dynamism his side showed for long spells of the match, but will also be concerned with how easily Roma managed to get to scoring positions on the counter, especially during the first hour.
Real Madrid now travel to the Canary Islands, where they will face Union Deportiva Las Palmas on Sunday night, aiming to maintain their third position in La Liga.