Sir Alex Ferguson Dismisses Man Utd Retirement Rumours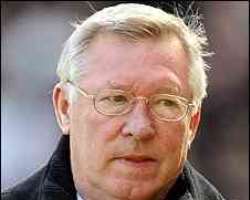 Ferguson said he does not expect to continue in management past 70
Sir Alex Ferguson has dismissed rumours he will retire as Manchester United boss at the end of next season.
The 68-year-old has been United manager for over 23 years but last year said he would step down if his health or hunger for the job ever deteriorated.
Inter Milan boss Jose Mourinho and Everton manager David Moyes have been touted as potential successors.
But Ferguson said ahead of United's crucial game against Tottenham: "It is rubbish, there is no truth in it."
The Scot almost retired in 2002 but changed his mind and subsequently went on to win a host of Premier League, FA Cup, League Cup and Champions League honours.
Although Ferguson said last year he was in the "penalty shoot-out" of his career, he has no desire to step down in the immediate future.
"I have no intention of retiring and if I did the people I would tell are (chief executive) David Gill and the Glazer family," he added. But as far as I'm concerned this is a load of nonsense
Everton boss David Moyes
"It is what you have to accept in life. There is pressure in life. I can deal with it. The only thing that determines whether I stay here is my health. And I am in rude health."
Like Ferguson, Moyes hails from Glasgow and has won many admirers for his impressive work during his eight years at Everton.
The Toffees have finished in the top six of the Premier League in four of the last five seasons and was voted by fellow bosses as Manager of the Year in 2003 and 2005.
However, the 46-year-old dismissed speculation linking him with the Old Trafford job as "nonsense".
"It was Mark Hughes, Steve Bruce and Roy Keane being mentioned not long ago," said the former Preston boss.
"When my players are linked with clubs it annoys me. So I don't want to go into any of it. But as far as I'm concerned this is a load of nonsense.
"What I will say is I think it will be a terrible day when Sir Alex does finish. He is someone all the football managers look up to, they all respect him.
"Even when he's fighting them, he still has the humility to have a drink with them at the end of the game.
"And he still has the dignity to phone them if they are sacked or out of work. There's a lot of that from his Glasgow roots."