HIP HOP WORLD AWARDS RETURNS TO LAGOS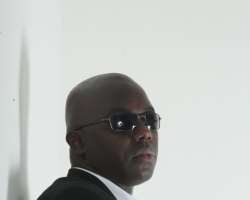 One of the major events to watch out for in the Nigerian Music calender is the Hiphopworld Awards.
The awards for hip hop culture and urban music which debuted in 2006 is known for innovative and mind blowing concepts which have revolutionized the perception, execution and reputation of awards in Nigeria.
Once upon a time, Lagos the centre of excellence was the place to reward and celebrate stars, as well as showcase elaborate glitz and glamour. But last year, following constraints with venues in Lagos, the awards moved to the Federal Capital Territory Abuja where they staged a first-class show at the International Conference Centre.
And now, with the coming of the 5000 capacity Eko Exhibition centre in Lagos, the awards is back in Lagos; back home to where it all began. Back to the centre of excellence and capital of entertainment in Nigeria. Executive Producer Ayo Animashaun has confirmed that this year's event will hold at the $40M Eko Exhibition hall of Eko Hotel. 'It's an amazing venue; and a world calss facility by every definition, and we're proud to be staging the awards there'' Animashaun said in a statement today.
"We are back in Lagos, and it is not because we were not received warmly in Abuja last year, but because we have finally found the venue that will suit what we are trying to achieve; our ideas and experiments change as the year changes, and we keep moving and looking for what will make the team, our guests and our sponsors happy" Animashaun who founded the awards in 2006 adds.
Scheduled for May 29 Hiphopworld awards is dangling "Power, Prestige and Pride" before rising and established Nigerian acts whose materials – released between December 2008 and November 2009 – pass the test.
By Ayeni Adekunle