Obuah Urges CTC Chairmen To Key Into The Cleanest LGA Crusade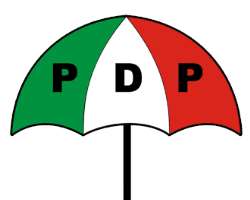 The Sole Administrator of the Rivers State Waste Management Agency (RIWAMA) has called on the Caretaker Committee Chairmen in all 23 Local Government Areas of the State to take advantage of the monthly Cleanest and Safest Local Government Area award initiated by the agency to reward environmental cleanliness of the councils..
The RIWAMA boss, who made the call during the launching /Inauguration of Operation Keep Oyigbo Clean (OKOC) held at the Oyigbo Ultra-Modern Market on Tuesday, said the award was intended to promote a keen and healthy competition among the councils.
Represented at the occasion by the Special Adviser, Intervention to the Sole Administrator, Mr.. Joseph Obele Dibiah, he charged the CTC Chairmen to strive to improve on the performance of Ikwerre Local Government Area which won the maiden edition two months ago.
The RIWAMA Sole Administrator who is also Chairman of Peoples Democratic Party (PDP) in the State charged the Chairmen to key into the vision of Governor Nyesom Ezenwo Wike to keep the State clean and return Port Harcourt into its Garden City status.
Reaffirming that a clean Rivers State is a task that must be done, the RIWAMA boss reiterated that the benefits cannot not be quantified as it would go a long way to engender good health for all and sundry.
Bro. Obuah commended the Oyigbo Local Government CTC Chairman, Hon. Ibeawuchi Alex for his effort in improving the environmental standard of the area and urged him to keep up the tempo, adding that Oyigbo under the current administration had witnessed improvement compared to the condition left behind by the APC regime.
He emphasized that as the gateway to the oil rich State, Oyigbo serves as a mirror in which the rest of the State can be gleaned, calling on the Chairman and his team not to relent in their effort to maintain a clean and healthy Oyigbo.
In his address of welcome, Hon. Alex said the occasion was used to launch the 'Refuse Bags' and also inaugurate an Environmental Sanitation Team'. He said the objective of his administration was to instill a culture of bagging of refuse and disposing them through the appropriate channel.
The Oyigbo CTC Chairman said the Environmental Sanitation Team was saddled with the responsibility of giving Oyigbo a face-lift, stating unequivocally that his focus was in line with the policy thrust of Governor Wike.
He went on to reel out some of the modest achievements recorded by the Committee within the short space of time adding, "These scenario as outlined are indeed a manifestation of our pledge to diligently serve the purpose of our call to duty and to put smiles on the faces of the citizen which posterity will reckon".
Signed:
Jerry Needam
Special Adviser, Media & Publicity
To the Sole Administrator, Rivers State
Waste Management Agency, (RIWAMA)
Thursday, January 14, 2016