Klopp showers praises on 'nearly"perfect Leicester City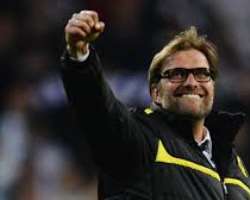 The former Dortmund boss has revealed his "big respect" for Claudio Ranieri, with the Premier League leaders facing the Reds at Anfield on Boxing DayJurgen Klopp has revealed his admiration for Leicester manager Claudio Ranieri and how he has his side playing "near perfect" counter-attacking football.
The pair will be in opposing dugouts on Boxing Day, when the Foxes travel to Anfield looking to extend their lead at the top of the Premier League table.
The Reds boss knows the Italian well as he visited Borussia Dortmund during the festive break in 2014 to observe and learn from Klopp's methods.
Reflecting on his last meeting with the 64-year-old, Klopp said: "It was very good for me and a huge honour because Claudio Ranieri is one of the most experienced and most successful coaches in the world.
"It's always interesting to talk to people like him and that's what we did. There's big respect from both sides. He will always stay successful in his managerial career
"I have big respect for Claudio and the whole Leicester squad because they are doing really well. If you're not playing against them, then they are easy to enjoy."
While most have been left stunned by Leicester's formidable first half of the season, Klopp is not surprised given how effectively Leicester play to their strengths.
"I'm not surprised." he said. "That's how football works, you need to use and take your chances. That's what they do.
"They don't need too many chances to score goals. They have two obvious strong strikers with perfect runs, no injuries, can go all week and they have a long week to train and recover.
"You have to use this situation and that's what they've done. It's really deserved and I'm not surprised anymore, nobody is. This is real quality. They have a real style to their play and that's successful.
"It's no coincidence, it's really hard work. They deserve the run they are in. It's good defending and nearly perfect counter-attacking football, it's really quick and high quality.