Al Jazeera Investigates a murder mystery that haunts the Malaysian establishment
• 101 East investigates possible cover up of the murder of Altantuya Shaariibuu -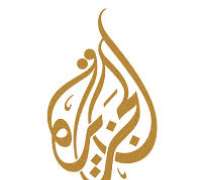 • 101 East investigates possible cover up of the murder of Altantuya Shaariibuu
• Private investigator's wife tells Al Jazeera "her husband was intimidated and paid to leave Malaysia"
• In the course of this investigation, Al Jazeera journalist Mary Ann Jolley was deported.
"I'm being deported from Malaysia. I'm being escorted by about 5 customs agents and a man in a military outfit, so I'm about to board my flight to Sydney. … Clearly I hit a raw nerve." Mary Ann Jolley, Journalist
In a detailed investigation by 101 East, Al Jazeera uncovers an enduring murder mystery that continues to haunt the country right to the top of the political establishment.
In October 2006, a young Mongolian woman, Altantuya Shaariibuu, was taken from a suburban street in Kuala Lumpur, bundled into an unmarked car and driven to her death. She was shot, then her body obliterated by military grade explosives. It was a gruesome and sensational crime that captured local and international media attention.
Soon after, two officers from the government's elite protection squad were charged with her murder. Her former lover Razak Baginda – an advisor and close confidant of Malaysia's then Deputy Prime Minister – was charged with abetting her murder. He was later acquitted.
As the legal cases went on, rumours swirled about why she was killed, and if others were involved and being protected. Ram Karpal, the lawyer behind the case, has told Al Jazeera: "The number one question on everyone's mind is motive. Everyone wants to know who ordered it because these two officers who have been found guilty … they had no reason to have hurt her in any way."
Then in July 2008,a private investigator (P.I.) involved with the casemade sensational declarations alleging an affair between the then Deputy Prime Minister Najib Razak and Altantuya, also claiming that she was involved in a controversial billion dollar submarine deal. Twenty-four hours later, the P.I. publicly retracted his statement before suddenly leaving the country. Najib has always denied the claims and continues to do so. In a communication with Al Jazeera, his office said that they are political smears.
Now, the P.I.'s wife has told Al Jazeera that her husband was intimidated and paid to leave Malaysia, and that she understood the then Deputy Prime Minister Najib Razak was behind the offer. Santamil Selvi, the wife of private investigator P. Balasubramaniam, says: "I was told that Bala will be given a $5,000 per month salary as well as 5 million ringgit ($1.3 million US). When I asked who's behind the offer, he said Najib Razak."

The two special security officers were found guilty of Altantuya's murder and were sentenced to death, but on an appeal, they too were set free. However, in January this year, they were reconvicted, but one of the officers, Sirul Azhar Umar, had fled to Australia where he currently remains in a detention centre as Australia does not extradite anyone facing the death penalty.
In the course of this investigation, Australian journalist Mary Ann Jolley, who reported the story for Al Jazeera, was abruptly deported from Kuala Lumpur after the Home Ministry deemed her activity as having a "potential negative effect on the image of Malaysia."
Jolley says: "I'm being deported from Malaysia. I'm being escorted by about five customs agents and a man in a military outfit, so I'm about to board my flight to Sydney. …Clearly I hit a raw nerve."
Jolley's deportation did not stop her pursuit of the story as she tracked down Sirul's Australian connection, who related Sirul's version of what happened the night Altantuya was murdered. A relative of Sirul Azhar Umar, whom we shall call 'Frank', recollects his conversation with Sirul about the night of Altantyuya's murder
"I said, 'Did you pull the trigger, like did you?"
"I said to him… you had a choice, you had a choice of walking away from the situation and leaving it alone. He said, 'I would have been dead,' cause of what he knew."
Jolley also uncovered evidence that Sirul is attempting to bargain with what he knows.
Today, Altantuya's murder remains hidden in a web of silence and conspiracy - which continues to haunt her family, who still hope for answers as to why she was killed. Setev Shaariibuu, Altantuya's father, told Al Jazeera that he hopes the truth can be uncovered: "Her kids hunger for their mother's love. It's missing, it's gone. Nothing can replace a mother's love and care for her children – nothing… Altantuya was not killed – her life was taken away, she was executed … someday those people who did this crime will be punished.