Power Sector Reform Still On Course, NERC Insists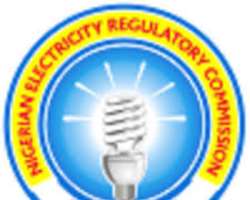 Chairman, Nigerian Electricity Regulatory Commission (NERC), Dr Sam Amadi has said that the power sector reform is on course and that there is no need for change in policy director for now.
This is even as he insisted that the Commission's was not going back on its stance on tariff, saying that recent directive to distribution companies to only seek for tariff review on provision of verifiable reasons was non-negotiable.
'' Since 2001, when the policy on power was formed, we have been consistent'', he said.
He made the statement when representatives of Development of Finance International Inc. USA, paid him a courtesy call, and to find out possible areas for investment that could impact on the power sector.
Amadi affirmed the Commission's believe in regulatory certainty as well as openness to investors to carry out their businesses in a transparent and efficient manner. He allayed the fears of investors on security of investment, policy consistency and cost reflective tariff.
According to him, the Federal Government's belief in the reform is not in doubt as the government is already considering privatisation of the Transmission Company of Nigeria, presently under management contract by Manitoba Hydro International, Canada.
On power generation companies, he said that gas constraint has been a major constraint and that the Commission is working with other stakeholders to remove all bottlenecks to gas supply.
The delegation comprised of Manjula Bagli and David Rosenblum, both of DFi, United States and Ekenem Isichei, Senior Consultant to the President, Office of The Corporate Council on Africa'.
Manjula and David represent a company that manufactures hardware and software for the power sector, especially for transmission purposes.