Oil & gas: Sahara Group states position on offshore processing agreement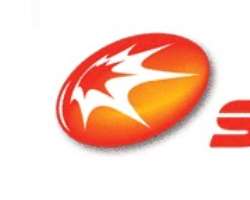 In line with our membership of the World Economic Forum's Partnering Against Corruption Initiative (PACI) and Sahara's corporate governance principles, we regularly update our corporate website (www.sahara-group.com) with answers to FAQ's and provide information to the wider public on transactions that may otherwise be misunderstood. Please see: www.sahara-group/cg/sahara-corp-gov-faq.pdf<http://www.sahara-group/cg/sahara-corp-gov-faq.pdf>.
We had long before the recent public discourse on the Offshore Processing Agreement (OPA) provided ample information and explanation of the import and processes of the OPA. Please see: http://www.sahara-group.com/cg/opa-explanation.pdf; http://www.prnewswire.com/news-releases/sahara-explains-the-offshore-processing-agreement-opa-504218281.html
For the record, Sahara would like to state the following:
·         Sahara, amongst other operators, was invited by the Economic and Financial Crimes Commission (EFCC) as part of a complete petroleum industry investigation.
·         We made submissions to the Economic and Financial Crimes Commission (EFCC) which showed that the Society Ivoirienne de Rafinage, Abidjan (SIR)/Sahara OPA contract has been fully reconciled and indicate a zero debt position to NNPC/PPMC in crude, cash or products. (Please note that receipts from expenses on jetty fees and port dues are being awaited and would be compiled for submission).
·         ‎It must also be reiterated that SIR/ Sahara have always had a Letter of Credit in place to the full value of the crude lifted and is still valid till date.
·         The Letter of Credit acts as a performance bond that can be called in by the NNPC at any point of the transaction in the event that the full contractual value of any outstanding products is not delivered. This is lopsided as we do not have any security against NNPC if there is a default on their part.
·         It is important to stress the fact that Sahara, whenever the need arose, has always gone the extra mile to ensure product availability, often times pre-delivering in the absence of a corresponding crude allocation. We recall, for example, the fuel scarcity crisis in the first quarter of 2015 that almost paralysed the nation. Sahara's proactive response of ensuring supply of petroleum products in excess of crude allocation received was an answer to a national call - and this prevented what would have been a huge disaster in the entire nation.
·         SIR/Sahara are both African companies that have continued to prove that business can be done efficiently, diligently, and  transparently whilst adhering to best practice and good corporate governance.
·         The successful implementation and reconciliation of the OPA contract attests to the professionalism of the SIR/Sahara partnership and the OPA has been widely commended as a model that saved Nigeria from a protracted fuel crisis during the contract period.
·         We reiterate that there has never ever been a default on our part throughout the duration of the contract in line with our track record of excellence and commitment to total quality assurance.
·         Finally, there have been other media reports alluding to the ‎existence of a travel watch list as well as the seizure of International passports at the instance of certain business men in the oil and gas sector.
·         We affirm that no Director or staff of the Sahara Group has been informed of any such restrictions by either of the two authorities mentioned, namely the EFCC and the Department of State Security (DSS).
·         The sanctity of the Rule of Law was buttressed by His Excellency, President Muhammadu Buhari, who ‎immediately after being sworn in on May 29th stated: 'I belong to everybody and I belong to Nobody" – an assertion which all Nigerians welcomed as a strong statement of transparency and equality.
·         He further stated on the 30th of May that "we have not banned anyone from travelling" and that all agencies under the government will run their affairs in full compliance with extant rules, regulation and within the constitution of the country.
·         To the best of our knowledge, this has been the case and we ‎continue to have the highest regard for the Nigerian President, the Government and its agencies, especially in these challenging times
·         In line with one of its core values, Sahara thrives on healthy competition and has been an avid supporter of transparency in the Oil and Gas sector for many years.
·         Sahara's affiliation with the PACI community, which comprises some of the world's best conglomerates, reinforces our leading role in spearheading a growing wave of transparency and good governance principles across Africa.