2 soldiers die, 1 injured in Jos explosion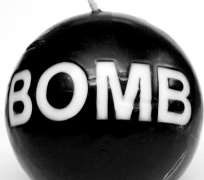 Two soldiers on Saturday lost their lives while one was injured as an unserviceable ammunition exploded in 3 Division Headquarters, Nigerian Army Jos, while being transported to the demolition site.
The Deputy Director, Army Public Relations, Col. Texas Chukwu, who confirmed it, said in statement that the accident occurred while troops authorised to destroy the unserviceable were transporting them.
Chukwu said that the explosion did not affect the Maxwell Khobe Cantonment or the neighbouring communities.
He explained that the attention of the Cantonment was drawn to the news making the rounds in the media that a bomb exploded in the division headquarters as result of a terror attack .
'I want to use this medium, therefore, to state that this Cantonment was not under attack or attacked by the insurgents.
'There is an ongoing demolition exercise, which started on Wed. April 20, 2015 to terminate on May 4, 2015 and the members of the public were informed through the media.'
According to the deputy director, normalcy has since returned to the area.