FMBN promises easier home ownership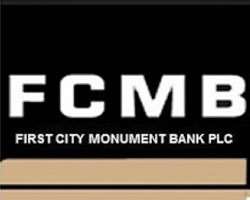 Newly inaugurated Managing Director of the Federal Mortgage Bank of Nigeria, Gimba Ya'u Kumo has assured Nigerians that the bank would work to continue to provide quality and affordable houses to Nigeria and strive to improve its balance sheet.
The MD spoke in Abuja, at the inauguration of a new board for the bank by the Minister of Lands Housing and Urban Development, Mrs. Akon Eyakenyi.
Kumo, whose appointment was renewed, promised that the team would recapitalise the bank and improve the balance sheet structure to modify its standing as a financial institution.
According to him, 'Our strategy will involve developing pro-active and effective strategies to attract offshore funding for affordable housing to Nigerians as well as improving service delivery to NHF contributors across the country.
'We also plan to look at improvement of members of staff welfare across board to ensure a well-motivated workforce and profitable operations', he added.
The FMBN boss said that the completion of on-going housing estate projects under the Ministerial Pilot Housing Scheme nationwide and the completion of the Goodluck Jonathan Legacy Estate in Kaba District, in the Federal Capital Territory, FCT, would be vigorously pursued.
Kumo assured the Federal Government and other stakeholders in the sector, of their determination to sustain the cordial relationship they enjoyed in the previous years.
Earlier, the Minister of Lands, Housing and Urban Development, Mrs. Akon Eyakenyi, said that the essence of reconstituting the team of the FMBN was to reinvigorate the bank and effectively reposition it to meet the present and future challenges and gave a fresh mandate to the management to make house ownership easier for most Nigerians.
Eyakenyi applauded the performance of the FMBN in previous years, saying the bank continues to be one of the performing organisations in the country.
She urged the team to create room for innovators and strategic thinkers in the bank to flourish by reconfiguring the human resources management architecture of the bank.
'I wish to assure you of the cooperation of the Federal Ministry of Lands, Housing and Urban Development and indeed my personal support in the task ahead,' she said.