Ebola in West Africa: 12-months on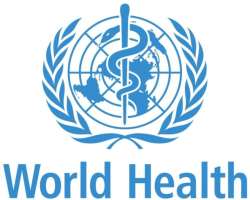 GENEVA, Switzerland, January 15, 2015/African Press Organization (APO)/ -- One year after the first Ebola cases started to surface in Guinea, WHO is publishing this series of 14 papers that take an in-depth look at West Africa's first epidemic of Ebola virus disease.
The papers explore reasons why the disease evaded detection for several months and the factors, many specific to West Africa, that fuelled its subsequent spread.
The most extensive papers trace events in each of the three most severely affected countries – Guinea, Liberia and Sierra Leone. These countries shared many common challenges, shaped by geography, culture, and poverty, but each also faced, addressed and sometimes solved some unique problems.
Key events are set out chronologically, starting with the child who is believed to be the index case of this epidemic through to the Director-General's commitment to steadfastly support affected countries until they reach zero cases.
The report also looks back at WHO's response over the past 12 months, including the 9 August declaration of an international health emergency. It documents the many challenges faced by countries and the international community in dealing with the largest, longest, most severe, and most complex Ebola outbreak in history.
Throughout the report, the contributions of national governments and their many partners weave in, as does the great human misery caused by a terrible and terrifying disease.
Other papers provide insight into:
• how the fast-track development of Ebola vaccines, treatments and rapid diagnostic tests is progressing, with no compromise of safety and efficacy standards.
• how Senegal, Nigeria and likely Mali managed to contain imported cases and bring their own outbreaks under control.
• the state of worldwide vigilance and preparedness, especially in countries targeted by WHO as being at greatest risk of an imported case.
The report also looks ahead. Based on what was learned during the previous year, what critical strategies and interventions will give countries and their partners the best chance of bringing the outbreaks under control?