December 16, 2014

| Egypt
British Embassy in Cairo resumed public services today, 16 December 2014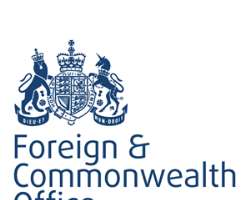 LONDON, United-Kingdom, December 16, 2014/African Press Organization (APO)/ -- The British Embassy in Cairo resumed public services today, after the embassy and the Egyptian government agreed on a number of measures to improve the physical security of the embassy building.
Foreign Secretary Philip Hammond said:
"I am pleased that the British Embassy in Cairo has today resumed public services in full. I am very grateful for the close co-operation from the Egyptian Government which has made this re-opening possible.
"Britain and Egypt have strong bonds between our people, essential commercial links, and cooperate closely in a number of areas. This same cooperation also sees thousands of British holiday-makers heading off for the Egyptian sun every Christmas and New Year".
British Ambassador to Egypt John Casson said:
"It is great news that, thanks to the vital cooperation of the Egyptian government, we have today restarted full public services at the British Embassy in Cairo.
"Britain is fully open for business in Egypt. In the days ahead we will be investing in Egyptian education through the new £20m Newton-Mosharafa fund, welcoming thousands of tourists for the Christmas break, and preparing for a trade mission in January to create Egyptian jobs with British investment.
Britain's commitment to Egypt's success is as deep and strong as ever."