OLOFINJANA DESPERATE TO PROVE METTLE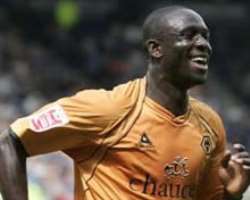 Olofinjana
Nigerian international midfielder, Seyi Olofinjana, is desperate for a chance to prove his worth at Hull City. It is three months since the Nigerian last started a match for the Tigers, in the 2-2 draw with Bolton at the Reebok Stadium.
The Nigeria midfielder told the Hull Daily Mail: "I'm absolutely desperate to play.
"All I can do is train as I have been doing and hope I do enough to get back in there. "The last time I started a game for Hull City was December 29, so that is going to take its toll.
"We're coming to the end of March now, so it's been three months. It's been a long wait to get back."