NCC kick starts process for Lagos, North Central first infraco licences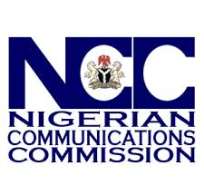 THE Nigerian Communication Commission (NCC) has kicked started the bid process for the licensing of infrastructure companies (Infracos) to deploy metropolitan optic fibre infrastructure and associated equipment in Lagos and the North Central Zone.
The commission, which has set August 4 for the close of entries for the bidding has announced to the members of the public , in an advertorial, that the bidding process will be an open access, non-discriminatory and price regulated.
According to the commission, the open access model has been examined and considered as a strategic means for the deployment of optic backbone transmission infrastructure network in Nigeria.
The Executive Vice-Chairman, Eugene Juwah, explained that that the ultimate goal of the commission was to bridge the current broadband gap, facilitate the deployment of local content and deliver cost effective services to households and businesses.
He said that the processwas expected to address the challenge of fibre deployment in towns and cities, promote infrastructure sharing, reduce right of way issues and transform the beneficiary state to smart states amongst other privileges.
The NCC further that competent companies, consortiums of which at least one of the consortium member must be Nigerian registered company or firms including those who had earlier expressed interest, were invited to submit tender for consideration.
The commission informed that the two companies would obtain licences once they have successfully met requirements that will soon be made public by the commission, with other five licences expected to be issued by December.
"When the seven InfraCos finally come on board, they are expected to take broadband infrastructure from the ocean and connect them to the cities and hinterland across the country. This would make Internet ubiquitous in Nigeria and this would in turn impact positively on the economy," Juwah said.
All things being equal, the NCC is expected to complete the licencing process for seven companies that will be situated across the geo-political zones of the country and Lagos by December.
According to NCC, these seven companies will provide support in the deployment of critical Information and Communication Technology (ICT) infrastructures in the six geopolitical zones of the country targeted at giving the country's broadband drive a base.
Besides, the commission announced in February at the Mobile World Congress in Barcelona, Spain, plans to incentivize any willing investors, including InfraCos for broadband deployment.
NCC said the InfraCos would be licensed to provide metropolitan fibre and wholesale transmission services on a non-discriminatory and open access basis.