Nigerian court affirms independence of Judiciary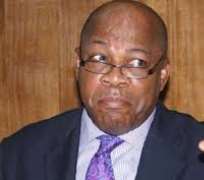 The independence of the Nigerian judiciary as an organ of government was reaffirmed on Monday by Justice A R Mohammed in a judgment he delivered in a case instituted by Olisa Agbakoba, a senior advocate of Nigeria, challenging the current practice where funds appropriated for the judiciary are disbursed piecemeal by the executive arm of government.
Agbakoba had dragged the federal government before the court over the current funding of the judiciary which he argued undermines the effectiveness and independence of the judiciary which always had to go cap in hand to the executive for the release of funds appropriated for it in the yearly Appropriation Act, a situation which the senior advocate contended, compromises the functions of the judiciary.
Agbakoba's suit basically sought to enthrone an independent funding regime for the Nigerian judiciary.
The court held that the current practice of the judiciary submitting its budget estimates to the executive for onward transmission to the National Assembly for appropriation and the subsequent release of the funds in piecemeal to the judiciary violates the principle of separation of powers which ensures the independence of the three arms of government.
Such independence, the court noted will enable the court to freely determine cases without restraint.
Agbakoba had argued that releasing funds piecemeal to the judiciary by the executive violates the provisions of sections 81 and 84 of the Nigerian Constitution which provide for Judicial Officers remuneration to be from the consolidated revenue on first line charge.