Communities donate 1,500 hectares of land for Abia airport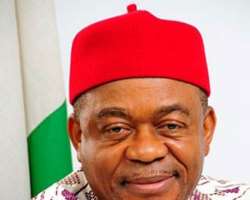 The Commissioner for Transport in Abia, Mr Ikechukwu Emesobum, on Saturday announced that some communities in the state had donated 1,500 hectares of land for the state airport project.
Emesobum said this in an interview with the News Agency of Nigeria while speaking on how far the government had gone in the process of acquiring land for the project.
'The process of formal acquisition is being concluded between the government and the donor communities.
'The land was donated for the project by Ikwuano, Olokoro and Obingwa communities in Ikwuano, Umuahia South and Obingwa local government areas.'
The commissioner promised that government would take the interest of the donor communities, including providing employment for their youths, into consideration.
He further explained that government would pay compensation for the cash crops destroyed in the land.
He said that the perimeter survey of the land had been concluded, noting that 'it is a family thing and the land donors appreciate the airport project as their own.''
Emesobum noted that the proposals and expression of interest submitted by foreign and indigenous construction firms were being evaluated.
He said that the cost and duration of the project would be ascertained after consideration of the proposals.
On the viability of the project, the commissioner said that when completed, the airport would stand out as one of the most viable facilities in the country. NAN