Africa opens two new IBM Innovation Centres in Africa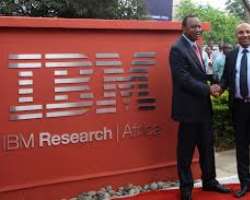 IBM has opened two new centres on the African continent, marking its new expansion goal in Africa.
Computer making giant opened the new IBM Innovation Centres in Lagos, Nigeria and Casablanca, Morocco.
According to reports, these new Innovation Centres will focus on providing constituents with services that use Big Data and Analytics and cloud computing technologies to solve local and global challenges such as improving government services, digitising banking services and enhancing customer centricity in telecommunications.
Clients will now be able to participate in virtual and in-person training, test out new products, network with peers globally and receive mentoring and guidance from IT and business experts.
As part of this announcement, IBM's Innovation Centre in Johannesburg has also been enhanced with new capabilities. Located at IBM South Africa's offices in Sandton, the IBM Innovation Centre will now offer clients hands-on access to advanced technologies in the cloud, data, mobility and social business in a range of industry and client environments.