SSS questions, releases Asari-Dokubo over threat of bloodshed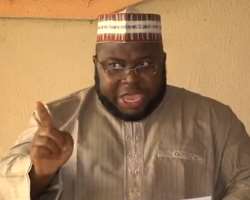 The Department of State Security Services (SSS) has finally released Mujahid Dokubo-Asari, President of the Niger Delta Peoples Volunteer Force, NDPVF, after hours of questioning.
Asari-Dokubo's release has been confirmed by Rex Asari, his personal assistant (Media). Dokubo was invited by the SSS, following his alleged inflammatory statements in connection to the 2015 election, in which he stressed in unequivocal terms that there will be bloodshed, if President Goodluck Jonathan was not re-elected.
Dokubo, an ex-militant, arrived the SSS office at about 9.45am on Thursday, with scores of his supporters, and his lawyer.
The SSS Deputy Director, Public Relations, Marilyn Ogar, confirmed that it was questioning Dokubo based on the inflammatory comments.