Emirates to commence operations in Abuja, Kano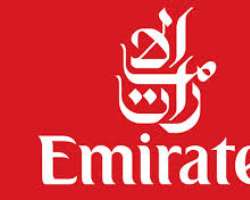 The Emirates Airlines said that it would begin operations into the Nnamdi Azikiwe International Airport, Abuja and the Mallam Aminu Kano International Airport, Kano in August.
Mr Salem Obaidalla, Senior Vice President, Aeropolitical and Industry Affairs, Emirates Airlines, said this in a statement issued Monday in Lagos.
The statement said that the flights would be operated in accordance with the existing United Arab Emirate-Nigeria agreement on air services.
According to the statement, the operations would include four weekly flights routed Dubai-Abuja-Kano-Dubai and three weekly flights routed Dubai-Kano-Abuja-Dubai.
It added that the scheduled flight operations would be without a carriage of domestic traffic (cabotage) between Abuja and Kano.
"We remain fully committed to the Nigerian market and to provide Nigerian travellers the best possible service," the statement said.