Damilola Adegbite, OC Ukeje, Alex Ekubo Nominated For Screen Nations Awards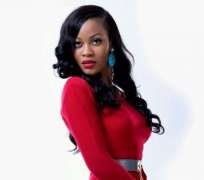 Organisers of the Screen Nation Film and Television Awards have nominated some Nigerian movie stars for the awards.
Damilola Adegbite, Linda Ejiofor and Adepero Oduye were selected for the Favourite Female African International Rising Talent category of the awards, while the likes of O C Ukeje, Alex Ekubo, Anthony Monjaro and Femi Jacobs made the Favorite Male African International Rising Screen Talent category.
The event holds On Sunday, February 23, 2014 aOn the Plaza Riverbank, Albert Embankment, London.

OC Ukeje
>

Alex Ekubo

Click the link below to go to...
Monalisa Chinda Dumps Lanre Nzeribe; Lover Boy Threatens Brimstone
MONALISA, LANRE NZERIBE, EGOR & OTHER STORIES. BULL'S EYE
Actresses Monalisa Chinda with Lanre Nzeribe Spotted At The Turning Point Premier in Lagos [Pictures]
Exclusive! Actress Monalisa Chinda And Lanre Nzeribe Dare All: Step Out Hand In Hand At Uche Jumbo's Movie Premiere [A MUST READ]
Fans, Friends Frown At Monalisa Chinda's Affair With Lanre Nzeribe + Chinda's daughter Tamar Lily's 5th birthday Pictures
Monalisa Evil Ex Was Texting Her Daily - Egor Efiok
Monalisa Chinda Falls In Love Again….Secret Lover Exposed
Monalisa's 'Boyfriend', Lanre, Sues Stella For N500m **I'll Clean Your House For N500m--Stella Replies
Will 'Torn' Make Joseph Benjamin Replace Ousted Nzeribe In Monalisa Chinda's Life?