What do ministers really do? – Vanguard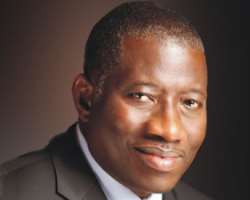 Anyone who looks through the list of ministers the President has submitted to the Senate would move from surprise to wondering what ministers really do. In that list, the President appears to have set out only to fulfil the constitutional requirement that each State should be represented in the cabinet.
With the political cyclone sweeping through the ruling Peoples Democratic Party, PDP, the choices have assumed more political hue than an effort to have a cabinet that could change the indifference that has become governance for a long time. What value would these ministers, some of who have been recycled almost to bare threads, add to an administration that is wallowing in doubts about its mission?
Last September the President sent home some ministers who were nominated by the rebel PDP governors, Rabiu Kwankwaso of Kano, Babangida Aliyu of Niger, Magatakarda Wamakko of Sokoto, Abdulfatah Ahmed of Kwara, Murtala Nyako of Adamawa, Sule Lamido of Jigawa and Rotimi Amaechi of Rivers.
The new nominees are essentially the President's men and women. Their appointments are based on two points, both irrelevant to the well-being of Nigerians: loyalty to the President and influence in their States in the politics of 2015. The appointees are counter-poise to the political order in their States. The search for people who fit the cast was responsible for the return of Lt-Gen Aliyu Mohammed Gusau, 70, who resigned as National Security in September 2010 to contest the presidency against Goodluck Jonathan. Listed too is Boni Haruna, former governor of Adamawa State, against whom the Economic and Financial Crimes Commission, EFCC, has a pending suit over his eight-year tenure in Adamawa.
The President has constitutional powers to appoint, re-post and dispose his ministers. He can take these actions at any time, and he can adduce any reason, or none for the changes.
In his actions, he remains accountable to Nigerians. He is responsible for the performance of his ministers. It is hard for politicians to follow this path, but governance is more important than politics.
Politicians reduce politics to activities that enhance attainment of political power. Governance, on the other hand, is detailed attention to benefits the people derive from electing politicians into power.
It is a disservice to the people to hire and fire ministers based solely on political considerations. Appointments made without considering the difference they could make between success and failure of governance hurts the people and distances government from them. Where are the technocrats that can unlock the gridlocks to Nigeria's development?
Nigerians are indifferent to who is appointed so long as our country progresses. They worry when appointments foreclose chances of realising their dreams.