APC delegation prevented from landing at Gombe Airport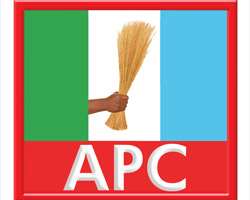 An aircraft carrying a delegation of the All Progressive Congress was on Thursday  prevented from landing at the Gombe Airport.
Our correspondent learnt on Friday that the aircraft was about to land when the pilot saw that a fire truck was parked at the runway.
The delegation was led by a former Minister of State for Power and Steel, Muritala Aliyu.
It was gathered that the pilot informed the APC leaders that he did not have enough fuel to go to back to Abuja.
It was learnt that the plane had to go to Bauchi for emergency landing.
The National Publicity Secretary of the party,  Alhaji Lai Mohammed, confirmed the incident, in a telephone interview with one of our correspondents.
He said that the APC officials were going to Gombe for the inauguration of the state interim executive of the party.
According to him, the officials had to go to Gombe from Bauchi by road. There are no night flight facilities at the Bauchi airstrip.
Mohammed described the action of the aviation authorities as political prosecution.
The former minister, who led the delegation, in an interview on Friday, said the aviation authorities should have let the pilot know the condition of the airport before he took off from Abuja.
According to him, the  pilot was in touch with the control towers at the Gombe Airport, adding that that there was no information that Gombe Airport was closed to traffic until they got there.
When contacted the spokesman of the aviation agencies, Mr. Yakubu Dati, told one our correspondents that a notice to all airmen was issued to pilots before the airport was closed.
According to him, the pilot of the chartered aircraft may have chosen not to obey the notice.
He stressed that the occupants of the aircraft may be trying to gain publicity by ignoring professional instruction by the Federal Airport Authority of Nigeria. Punch