On PDP National Dialogue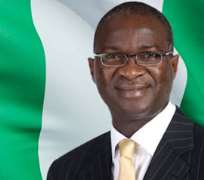 The Lagos State PDP says it welcomes the members of the National dialogue Committee to Lagos State in furtherance of its unequivocal support and belief in the appropriateness of President Goodluck jonathan's commitment to allowing Nigerians have the platform to jaw-jaw rather than war-war.
The National dialogue committee headed by Dr Femi Okurounmu is scheduled to arrive Lagos State tomorrow, thursday, for its public Sitting on Friday.
Declaring the stance of the party, its State Chairman, Tunji Shelle, particularly commends the Populist and timorous decision of the President to show leadership by preference, stating that "the president has again showed that the majority preference will always enjoy his sentiments by supporting the popular clamour for a National conference. By this singular action, Nigeria is indeed for Nigerians.
This is one objective in the President's Transformation Agenda".
The party further stated that contrary to the pessimism being promoted by the opposition, the Conference will eventually come and hold successfully.
It warns Lagosians and other stakeholders not to be deceived by the stance of APC leaders on the National dialogue, but come out massively to contribute to the committee's report. "Let us warn that lagosians and stakeholders must not fall for the deceit of the APC in the State to 'boycott' the committee sitting.
We have infact unravelled that APC will be present at the sitting by proxy as they have lobbied and commissioned some individuals and groups to canvass their parochial interests at the sitting. We thus implore Lagosinas and other Stakeholders to massively attend the sitting to canvass their views for themselves"
The Lagos State PDP says on its part it shall mobilise and exert its influence at the sitting in order to support more benefits for the state.
Signed:
TUNJI SHELLE
Lagos PDP Chairman.