Address Nigeria's structural challenges, Okorocha tells FG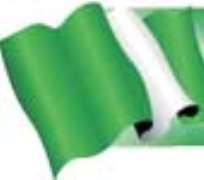 Gov. Rochas Okorocha of Imo has called on the leadership to address Nigeria's structural challenges to move the country forward.
Okorocha made the call on Tuesday at the Government House in  Owerri while answering questions from newsmen on occasion of the 53rd independence anniversary of Nigeria.
He said that the structural challenges confronting the nation had left so many agitation in the minds of Nigerians and which made them to call for a national conference.

Okorocha said that though the leaders had been trying to fulfil her mandate to lead the country to success, they needed much effort to tackle the challenges.
He said that by enhancing governance, the leaders would go a long way in fulfilling the dream of the citizenry for improved social and economic wellbeing.
The governor said that the celebration provided the nation with the opportunity to review the journey so far, appraise its sovereign status and address any short comings.
The governor observed that some Nigerians were pointing accusing fingers at their leaders because they felt that such leaders were yet to satisfy them in terms of performance.
'Let me put this fact straight that no leader of this nation has come up with the intention to fail.
'So, failure is not in the mentality of the leaders, but something is fundamentally wrong,' he said.
Okorocha, who wished Imo people and Nigerians a happy independence anniversary, called on the leaders and the led to find ways of facilitating the country's economic development.
'This country is facing serious security challenges which must be critically addressed for the nation to remain an indivisible entity.
'The country is recently been known for shedding of innocent blood. The issue of security has remained a challenge to us.
'We have not been able to tackle the issue of industralisation because we have power challenges.
'As Nigerians, we have no other country we can call our own other than Nigeria, the making and the unmaking of any nation lies in the hand of its citizens'. (NAN)