Nasarawa Boils Again As Eggon, Alago Youths Clash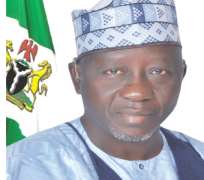 Panic-stricken residents of Obi, headquarters of Obi local government area of Nasarawa State, yesterday fled their homes as Eggon and Alago natives clashed.
Trouble allegedly started when some Eggon youths were apprehended on their way to an undisclosed mission in Awe local government area by security operatives in collaboration with some youths of Alago extraction.
It was gathered that the fracas was sparked off by a tip-off by some Alago youths in Assakio in the neighbouring Lafia local government area who alerted their kinsmen in Obi that some Eggon militiamen had taken off from Assakio to Obi to unleash terror on some Awe communities.
Consequently, some Alago youths and security operatives in Obi arrested two suspected Eggon militiamen and set their vehicle ablaze even as some of them were said to have escaped to the nearby bush.
The development, according to sources, did not go down well with the Eggon people of Tudun Adabu community who felt that their kinsmen were innocently arrested, and they blocked the Obi-Lafia highway. They were said to have taken hostage two Alago youths to negotiate for the release of their detained brothers.
LEADERSHIP Weekend learnt that an Eggon man was attacked in Obi and severely beaten by some Alago youths, a development which sparked off a reprisal leading to the destruction of houses in Odobu, an Alago settlement.
One of the victims, who craved anonymity, said that the paramount ruler of Obi, HRH Dangiwa Ogiri, had accepted to replace the burnt vehicle in the interest of peace but his efforts could not yield the desired result following the attack on the Eggon man in the market.
'I managed to escape being killed. As I am speaking with you, Odobu community has been completely destroyed and, as at the time I was scampering to safety, the youths were heading towards Obi town, having razed down Odobu,' he said.
The state police commissioner, Umar Shehu, confirmed the incident. He said he had deployed his men to the area to curtail the situation but could not confirm any casualty figures. 'For now, I cannot confirm any casualty figure until my men return,' he stated.