September 6, 2013

| Sudan
The African Union welcomes the outcome of the summit meeting between the Presidents of Sudan and South Sudan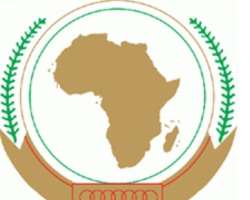 The African Union welcomes the outcome of the summit meeting between the Presidents of Sudan and South Sudan
ADDIS ABABA, Ethiopia, September 5, 2013/African Press Organization (APO)/ -- The Chairperson of the Commission of the African Union (AU), Dr. Nkosazana Dlamini-Zuma, welcomes the outcome of the Summit meeting between President Omar Hassan Al Bashir of the Republic of Sudan and President Salva Kiir Mayardit of the Republic of South Sudan, held in Khartoum, on 3 September 2013.
The Chairperson of the Commission is encouraged by the steps taken by the two Presidents to conclude the Summit with positive outcomes, particularly the decision by the Government of Sudan to indefinitely suspend the shutdown of the transportation and processing of oil from South Sudan. She commends the two Presidents for the activation of the two Committees created to oversee the implementation of the 27 September 2012 Cooperation Agreements.
The Chairperson of the Commission welcomes the commitment by the two Presidents to continue their engagement on all outstanding issues, particularly those relating to Abyei. Meanwhile, the Chairperson urges all stakeholders and the citizens of both countries to continue to support their leaders in their efforts to address the outstanding challenges.