Ondo Guber: Mixed reactions trail Supreme Court judgement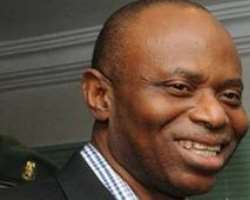 Politicians in Ondo State  have continued  to express mixed reactions over  Thursday's  Supreme Court judgment  which upheld the  re-election of  Gov. Olusegun Mimiko of  Ondo State.
The News Agency of   Nigeria (NAN) reports that Rotimi Akeredolu of the defunct  ACN  and Wole Oke of the PDP  had challenged the Oct. 20, 2012 re-election of  Labour Party's  Mimiko.
Some of the politicians, who spoke with NAN on  in Okitipupa,  commended  the judgment while others  accused the judiciary of  being  partisan.
Mr Adegbenro Adenikinju, the  Chairman of Labour Party in  Odigbo Local Government Area,  said the judgment of the Supreme Court had  confirmed Mimiko as the authentic governor of the state.
'I think the Supreme Court  judgment is clear, it has declared Mimiko as the authentic governor and  aggrieved parties should accept their fate,'' he said.
Chief  Niyi Akinluwo, the Labour Party  Chairman in Opa Local Government Area, also expressed satisfaction over the judgment,  saying the party has come to stay in the  state.
He urged the opposition parties and their members to embrace peace and give maximum support to the governor  to move the state forward.
'This is the end of the road for aggrieved parties and their members;  they should support the governor to move the state forward,'' Akinluwo said.
But Chief  Ile  Olulade, the Chairman of the defunct ACN in the council, accused the judiciary of perverting the course of justice.
'It is sad that even the judiciary is no longer the last hope  of the common man, this is not good for our nascent democracy,'' he said.
Mr Samuel Akinyemi, a member of the PDP in Okitipupa council area,  also argued  that the judgment was faulty.
'I do not know where this country is heading to, I pray that God should help us,'' he said.
Mrs Kikelomo Richards, another member of the defunct ACN,  said it was glaring that the judgment would favour Mimiko,  adding that ' politics is a very dirty game.''  (NAN)