Africa: Land Governance Partnership between the United States Government and the Government of Burkina Faso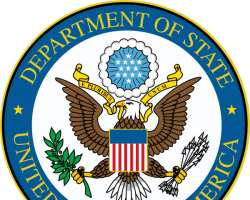 Africa: Land Governance Partnership between the United States Government and the Government of Burkina Faso
WASHINGTON, June 14, 2013/African Press Organization (APO)/ -- June 14, 2013

Transparency Advisory Group
United States G8 Partnership with Myanmar on Extractives

1. Overview
Myanmar is in the midst of a historic political and economic transformation. Myanmar's significant gas and mineral reserves, if properly managed, can play a critical role in promoting economic growth, expanding access to electricity, and increasing development in the country. Myanmar ranks approximately 34th in the world in proven gas reserves, but exploration – particularly offshore – is ongoing. Myanmar also has moderate proven oil reserves, with significant undiscovered potential. While current resource numbers are not exceptional by global standards, they will continue to have a significant impact on the country's development. In the first half of 2013 the government launched competitive onshore and offshore licensing rounds - the first competitive round that may attract significant participation by international oil majors, and the first to open up Myanmar's deepwater with its significant resource potential.
Myanmar also has a significant minerals sector. Myanmar produces 100% of the world's rubies, and a significant portion of the world's jadeite. Myanmar also produces a range of other minerals, including copper, iron ore, and gold.
Reliable figures about total revenues from the extractive industries are difficult to identify, but gas exports to Thailand alone are estimated to compromise some 40% of export earnings. Government revenues are expected to increase significantly as new gas fields come online during 2013.
President U Thein Sein announced in summer 2013 that Myanmar would implement the Extractive Industries Transparency Initiative (EITI), and intends to submit its candidacy application by December 2013. Minister at the President Office U Soe Thane has been selected as the government's EITI champion, and five ministries – Ministry of President Office, Ministry of Finance and Revenues, Ministry of Mine, Ministry of Energy and Ministry of Environmental Conservation and Forestry – have appointed individuals to participate in a government working group to support implementation.
Challenges in the extractives sector in Myanmar, including lack of transparency, relationship to conflict, and concerns associated with land acquisition, labor rights, and other human rights will take time, but must be addressed in order to sustain Myanmar's political and economic transformation. Robust involvement of all stakeholders, including civil society groups, will be critical in this process.

2. Partnership Objectives
During the President U Thein Sein's visit to Washington on May 20, 2013, U.S. Special Envoy and Coordinator for International Energy Affairs Carlos Pascual and Myanmar Minister for Energy U Than Htay issued a joint statement on good governance and transparency in the energy sector. This statement outlined some of the objectives of the Myanmar's economic reform efforts and the G8 partnership, including:

• Continuing to reform the energy sector, including through participation in the G8's Partnership for extractives transparency in conjunction with the United States;
• Managing natural resources and the revenues they generate, transparently and for the benefit of all citizens;
• Striving to ensure international best practices are used in safety and environmental stewardship in the energy sector
• Operating accountably in line with the expectations of all citizens
• Implementing EITI, including working closely with civil society and industry

To that end, the G8 partnership will seek to support Myanmar as it continues its economic reform efforts by providing political support and technical assistance in support of the Government of the Republic of the Union of Myanmar's implementation of international best practices in oil, gas, and mining sector management and oversight, financial accountability, and safety and environmental stewardship. This engagement will support successful efforts to improve long-term sector management, updates to the legal, regulatory, fiscal, and operating environment to attract qualified and responsible investors, and strong institutional governance and transparency with respect to extractives sector revenue management.
The G8 partnership will also reinforce international support for Myanmar's implementation of EITI. Recognizing the importance of promoting such transparency in all countries, the U.S. is also working, as is Myanmar, to implement EITI. Specific partnership objectives related to the EITI include to:
• Share Myanmar and U.S. experiences to date in working to implement the EITI;
• Support diplomatically Myanmar's implementation of EITI, including the new EITI standard, in order to achieve EITI candidacy status in a timely manner;
• Continue Myanmar's political support to implementation of EITI, including support to relevant government ministries, civil society groups, and other stakeholders; and
• Identify how EITI can continue to contribute to public discussions on responsible management of the extractive sectors in Myanmar.

The partnership will also assist in coordination of activities among donors and partner organizations providing assistance in this area, in order to maximize resources and engagement with the government.
The full text of the joint statement is attached.

3. Achieving objectives
The United States will support the G8 partnership through the Energy Governance and Capacity Initiative (EGCI). The EGCI is a U.S. Department of State-led program that utilizes U.S. government and nongovernmental expertise to help build the capacity of governments with emerging or expanding oil and gas sectors to manage the sector responsibly and for the benefit of their populations. Through EGCI, the United States has proposed to assist the government of Myanmar, as needed, to update the regulatory, fiscal, and operating environmental to attract qualified and responsible international operators, to undertake capacity building in technical areas, including safety standards, environmental management, community engagement, and land use planning to ensure successful long-term management, and to support the building of strong financial institutional governance and transparency related to energy sector management. EGCI assistance will be focused on the Ministry of Energy and the Myanma Oil and Gas Enterprise. The EGCI also plans to support the Ministry of Energy's efforts to implement the EITI. The Government of Myanmar has agreed to cooperate with the United States in this effort, and initial program work has begun, with a visit to the United States in November and a short workshop held in Nay Pyi Taw in March. Future engagements are being developed.

These efforts will be closely coordinated with related bilateral and multilateral efforts in this sector, including UK support for administration and logistics for EITI implementation; EU funding for a review of EITI implementation experiences in the region and presentation of options for Myanmar implementation; World Bank technical assistance to support EITI implementation and advice on amending mining legislation to meet international best practice; and potential engagement by Australia and Norway in the mining and oil and gas sectors, respectively. This work will also complement efforts under way to build civil society capacity to participate in EITI and related extractives activities, by the Revenue Watch Institute.

4. Government and Partner consultation

The State Department held preliminary consultations with the Ministry of Energy and Ministry of Foreign Affairs in May and released the joint statement on May 20. The U.S. Embassy in Yangon will discuss and finalize the partnership document with government officials during the week of June 3. A draft of the partnership document has been circulated to donor governments, World Bank, and some civil society groups for comment. Initial outreach has taken place to one major industry player in Myanmar. Civil society: A draft of this Partnership document has been circulated to civil society members of the extractives sector working group based in Rangoon for their feedback.

5. Deliverables on June 15th 2013

Possible deliverables by June may include:
• Announcing the Partnership and action plan

The 39 current EITI candidate and compliant member countries are: Afghanistan, Albania, Azerbaijan, Burkina Faso, Cameroon, Central African Republic* (*suspended), Chad, Cote d'Ivoire, Democratic Republic of Congo*, Ghana, Guatemala, Guinea, Honduras, Indonesia, Iraq, Kazakhstan, Kyrgyz Republic, Liberia, Madagascar*, Mali, Mauritania*, Mongolia, Mozambique, Niger, Nigeria, Norway, Peru, Republic of the Congo, Sao Tome and Principe, Sierra Leone, Solomon Islands, Tajikistan, Tanzania, the Philippines, Timor-Leste, Togo, Trinidad and Tobago, Yemen*, and Zambia. Nearly a dozen other countries including the United States, France, Myanmar, Senegal, Ukraine and the United Kingdom have committed to join.