UN HUMANITARIAN CHIEF TO VISIT NIGERIA 13-15 JUNE 2013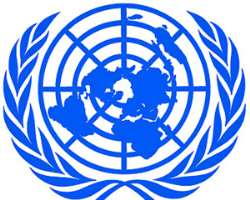 UN HUMANITARIAN CHIEF TO VISIT NIGERIA 13-15 JUNE 2013
GENEVA, Switzerland, June 12, 2013/African Press Organization (APO)/ -- UN HUMANITARIAN CHIEF TO VISIT NIGERIA 13-15 JUNE 2013

WHO: Valerie Amos, United Nations Under-Secretary-General for Humanitarian
Affairs and Emergency Relief Coordinator

WHAT: Mission to Federal Republic of Nigeria

WHEN: 13 – 15 June 2013

WHERE: Abuja, Anambra, Bayelsa, Kogi and Delta States
Under-Secretary-General for Humanitarian Affairs and Emergency Relief Coordinator, Valerie Amos, will travel to Nigeria from 13 to 15 June 2013.

USG Amos is scheduled to meet H.E. Alhaji Mohammed Namadi Sambo, the Vice-President of Nigeria, Mr. Alhaji Sani Sidi, the Director-General of the National Emergency Management Agency, as well as senior representatives of the Economic Community of West African States (ECOWAS), the Nigerian business community and the UN Country Team in Abuja to discuss disaster preparedness.

During her visit, USG Amos plans to visit Anambra, Delta, Kogi and Bayelsa States. These four States were severely affected by the 2012 floods and are now preparing for this year's rainy season.

On 14 June, USG Amos is expected to meet the press on her field visits after meeting people affected by last year's floods.