PHCCIMA ETHICS & LEGAL DIRECTOR URGES CITN TO PLAY NEUTRAL ROLE ON TAX MATTERS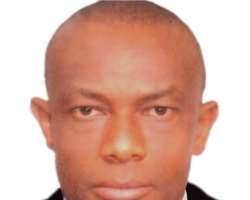 Barr. Anthony Ezenwoko – PHCCIMA Director of Ethics and Legal matters
Port Harcourt Chamber of Commerce Director in charge of Ethics and Legal matters, Barr. Anthony Ezenwoko has said the Charted Institute of Taxation of Nigeria, CITN must play a neutral role and detach itself a bit from being the mouth piece of government in urging tax compliance.
Ezenwoko made this assertion when members of the CITN Annual conference committee led by the chairman, Mrs, Jumoke Simplice paid a courtesy call on the PHCCIMA President to clamour for support in hosting this year's annual CITN conference holding at Tinapa resort in Calabar.
He said 50% of the effort being expended in campaigning compliance should rather be used in enlightening government at various levels to utilize tax revenue to provide basic infrastructure for those who have to patch roads due to government inaction, drill their own boreholes due to need for elusive water, run their generator to provide electricity for themselves and even provide private security arrangement because these group may not easily be disposed or concerned on the need to pay taxes drawing the fact that government has not lived up to its expectation.
He maintained that if the proceeds from tax is put to judicious use especially on the need of the people, there would be little or no need for persuasion to pay taxes as at when due.
A good example is the situation in Lagos state where people are paying their tax because the dividends of tax collections are seen.
He said the Rivers state revenue is rising not because people are happy to pay but rather that government is devising both legal and illegal means of collecting tax.